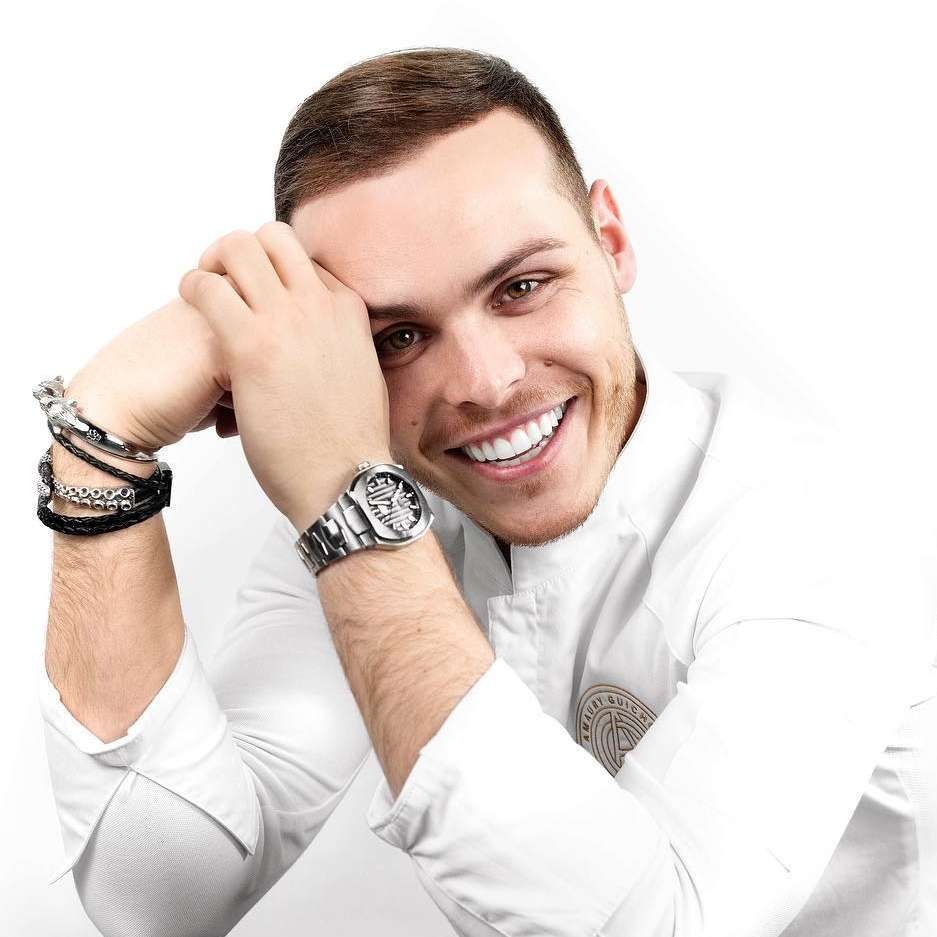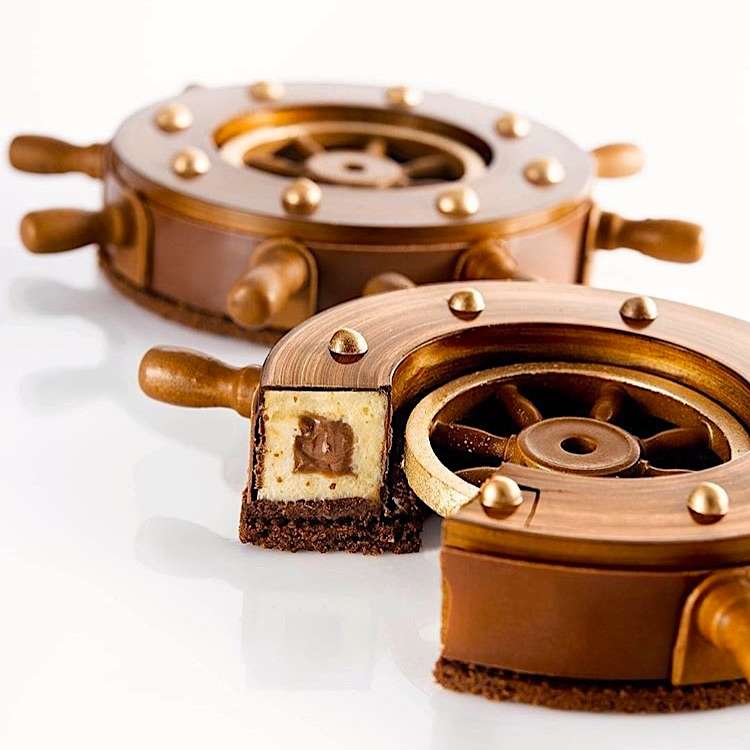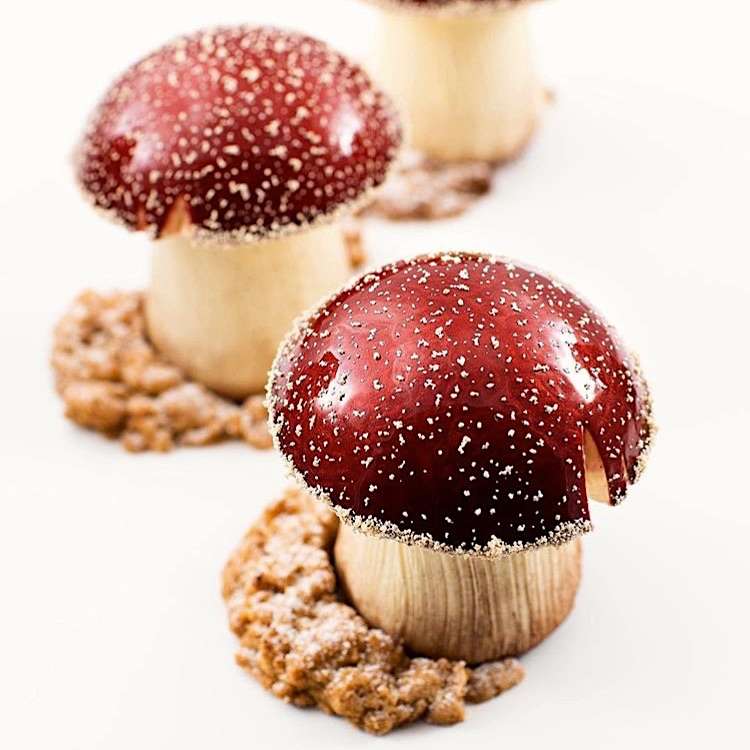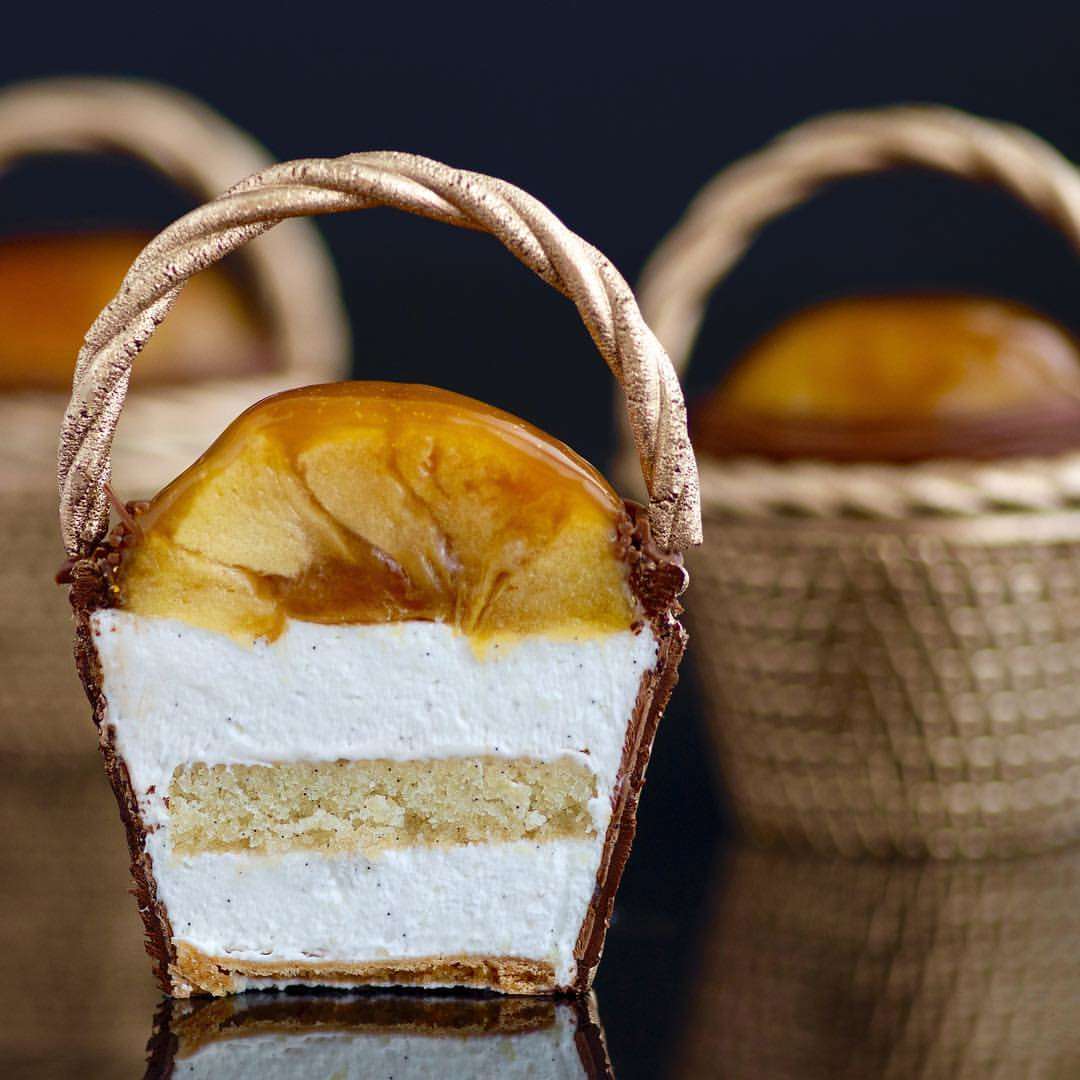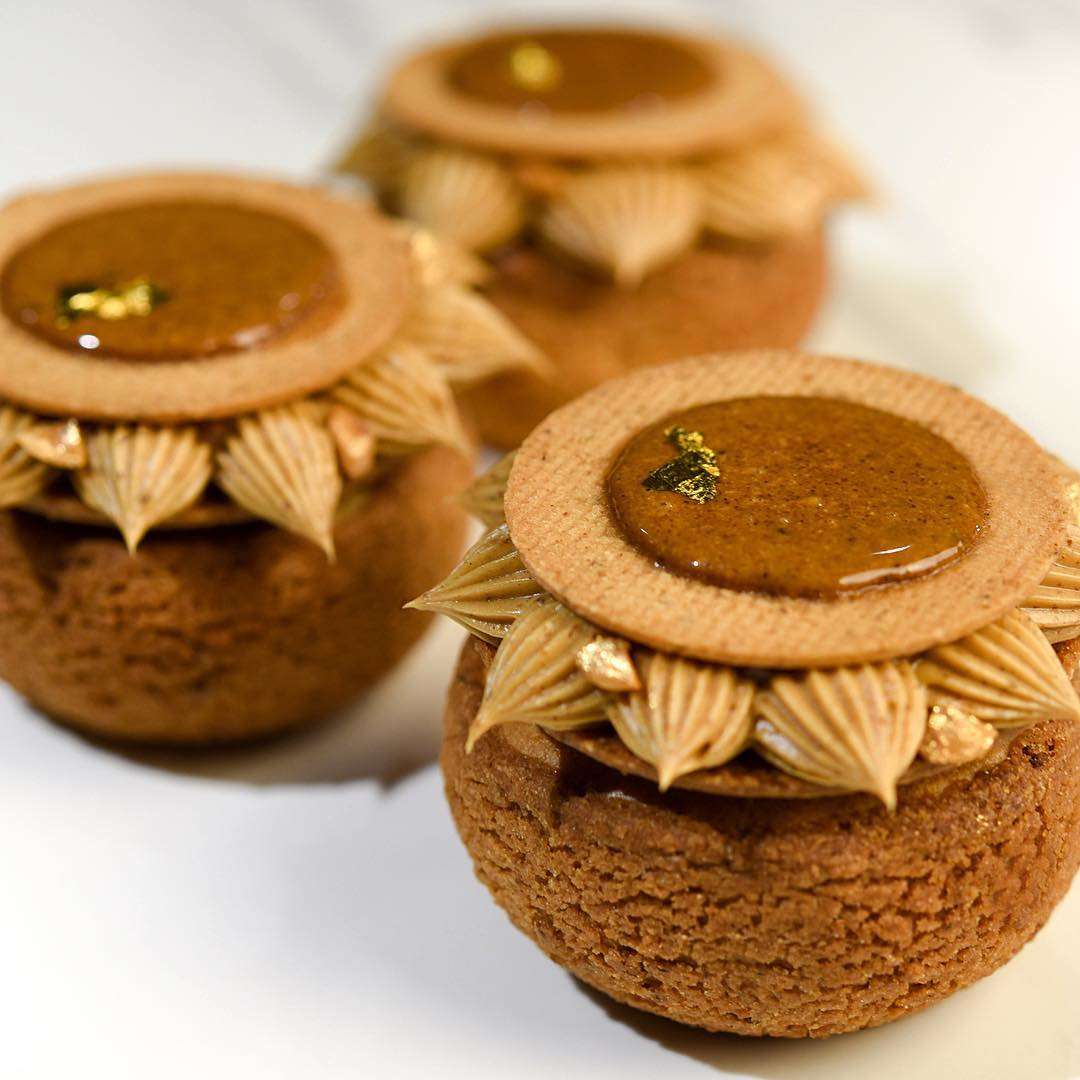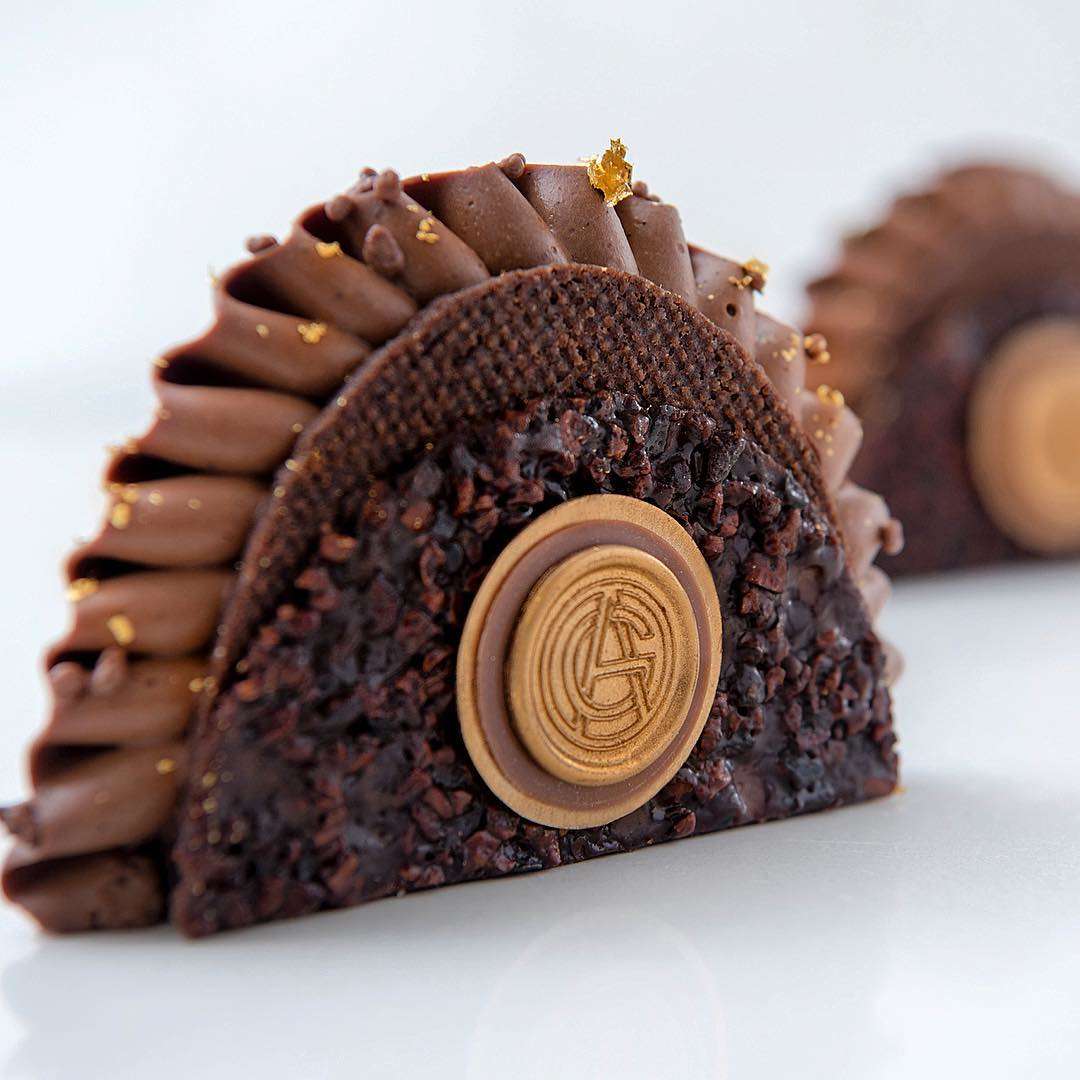 We are delighted to welcome back to
ROMANIA


CHEF
AMAURY GUICHON
for 2 MasterClasses:

4-5-6 November, 2020
PETIT GATEAUX COLLECTION

7-8-9 November, 2020
CHOCOLATE SHOWPIECE
Exclusive for Europe!

Bucharest, Romania


Citește în Română
The most popular and influential young talent of the international pastry scene, Amaury Guichon looks for surprise and originality in his work. The quality and technical perfection of his desserts and pieces have earned him the acclaim of hundreds of thousands of followers in social networks.

In his career he has earned the title of Best Apprentice in France, in addition to leading pastry shops as famous as Victor et Hugo (Paris), Lenotre (Cannes), and Jean Philippe Patisserie (Las Vegas).

Currently, he is active as a private consultant and is traveling the world only to the best Pastry Academies for MasterClasses to offer inspiration to Pastry Professionals.


"I try to create things that have not been done before. I also like to trick the mind by creating things that look like day-to-day objects, such as a watch, an egg, a compass."
says Amaury.

The most followed Pastry Chef in Social Media, close to 2 million pastry professionals and passionates follow his accounts on Instagram and Facebook for pastry inspiration.

Amaury came to our school for the first time in October 2018 for an amazing MasterClass.

In 2019 Amaury returns to our school for his first Chocolate Showpiece MasterClass and together with students coming from all over the world he makes one of his most beautiful chocolate showpieces:
The Rising Phoenix.

We look forward to welcoming him back with 2 new MasterClasses for 2020:
Unique Petit Gateaux Collection 2020 - 3 Days MasterClass;
Exclusive Chocolate Showpiece MasterClass in Europe!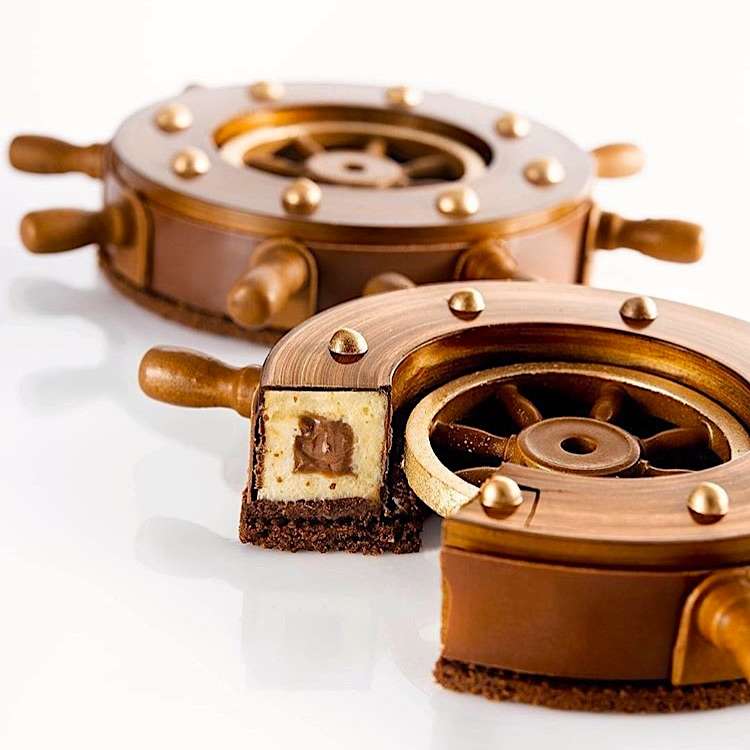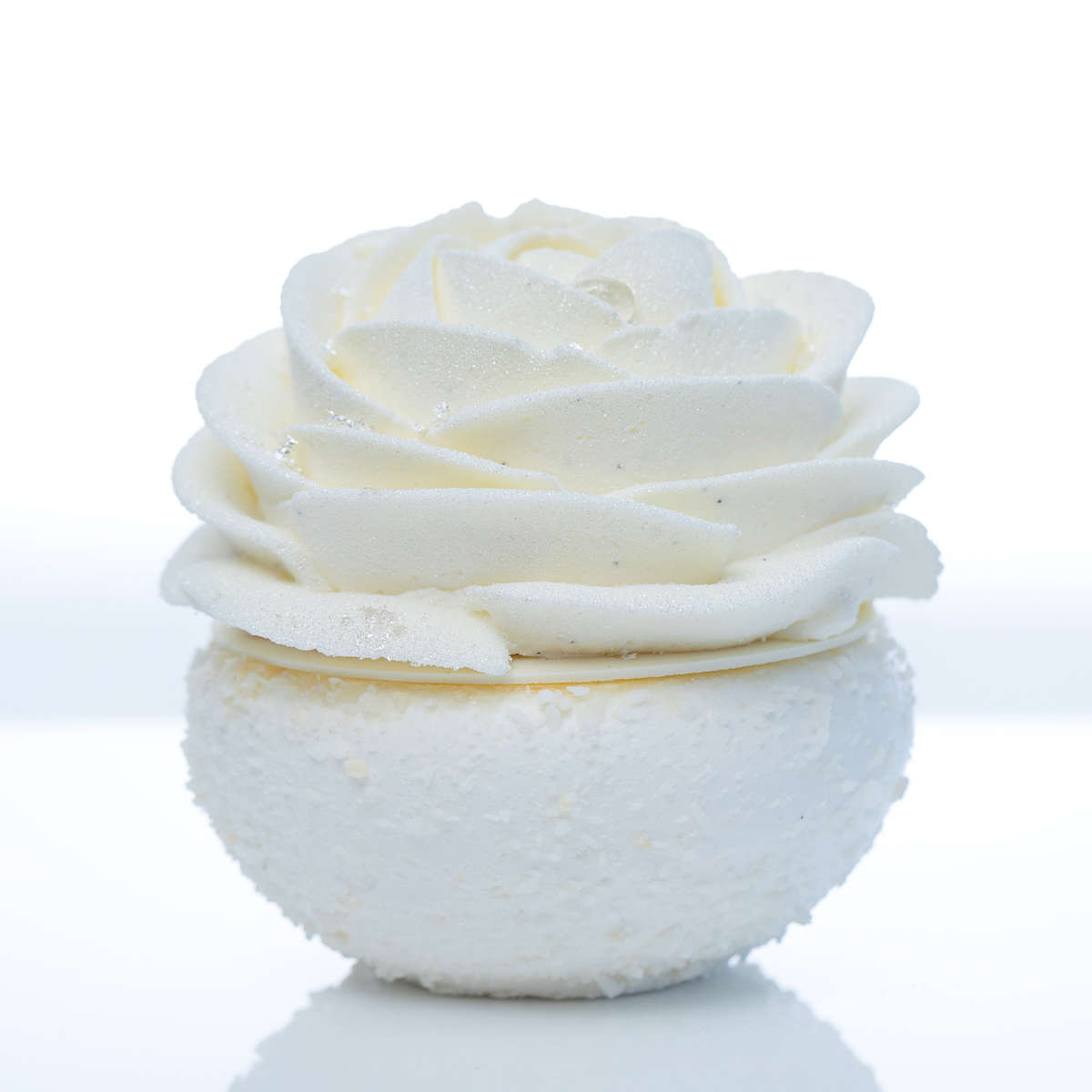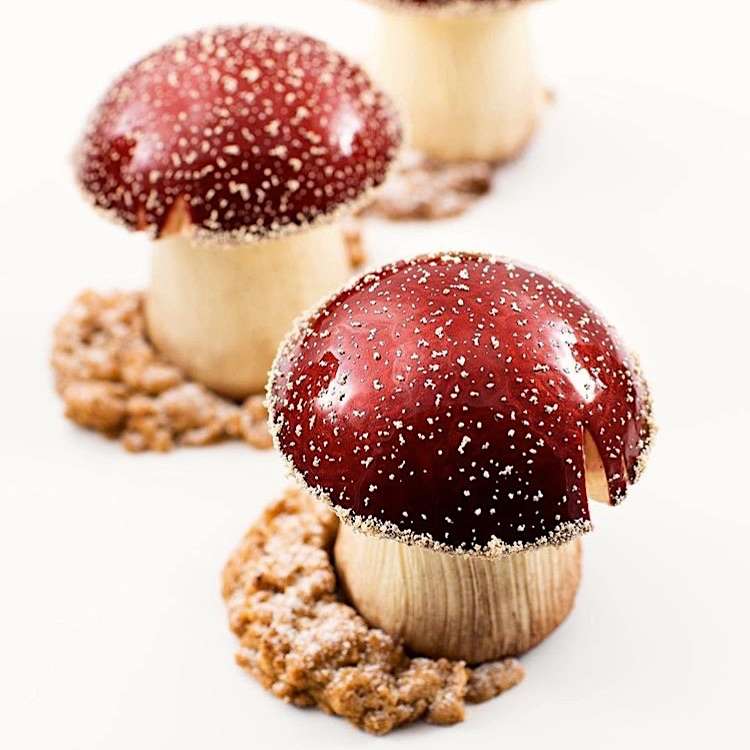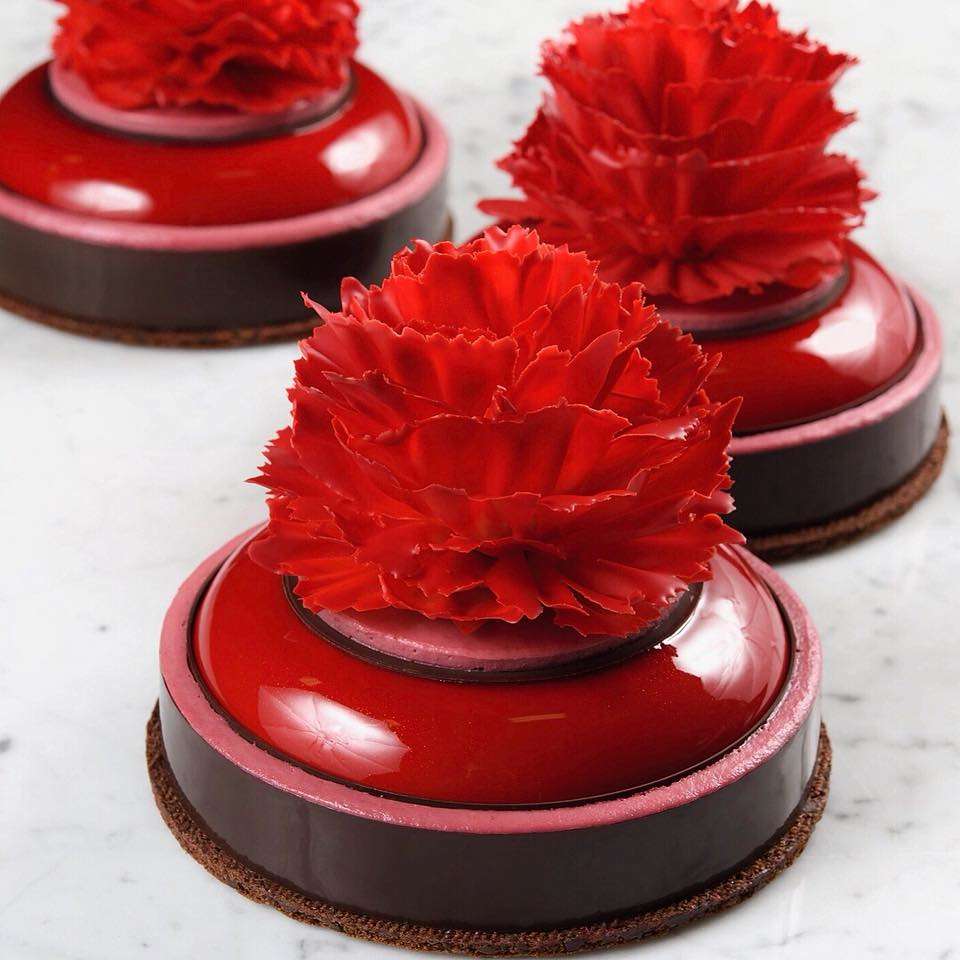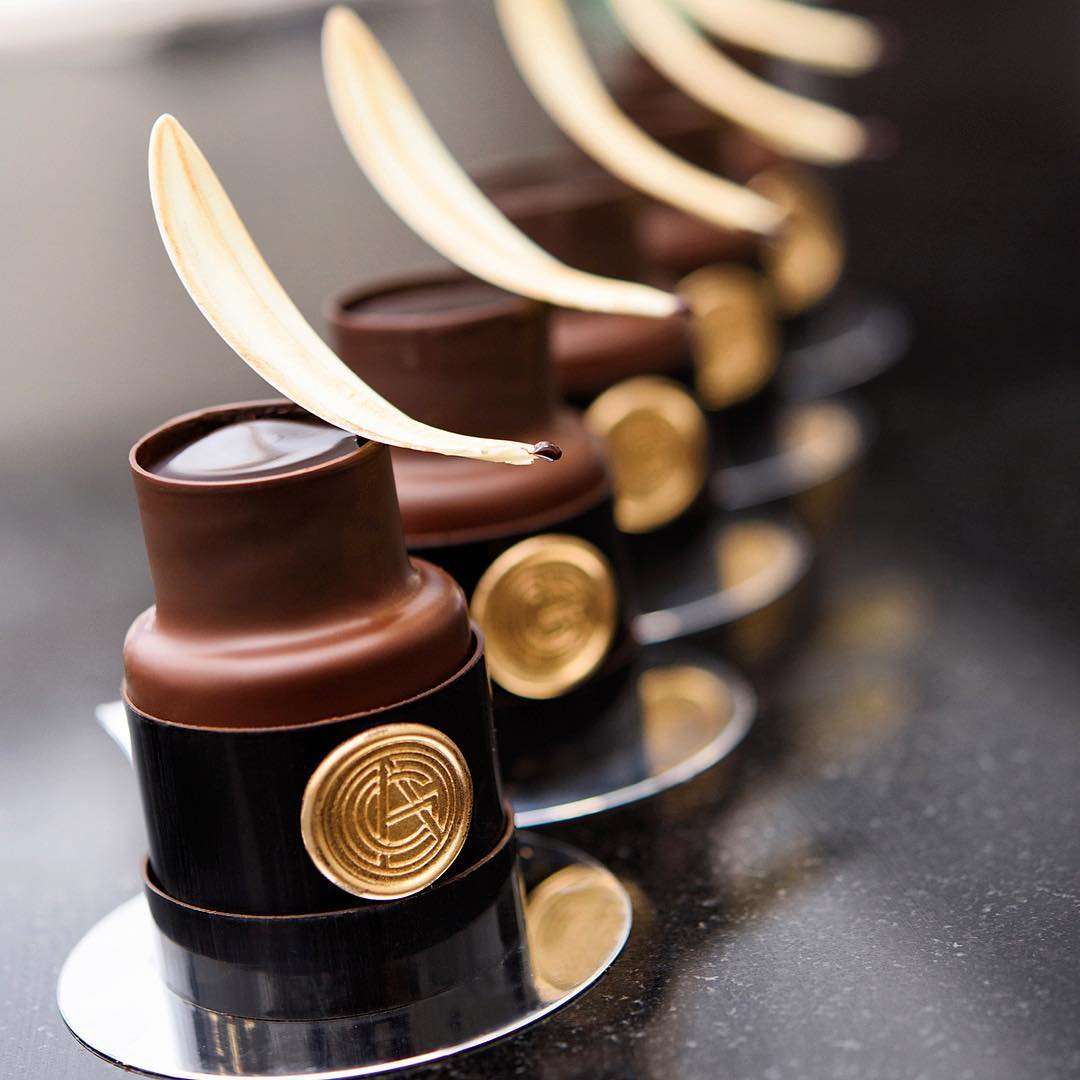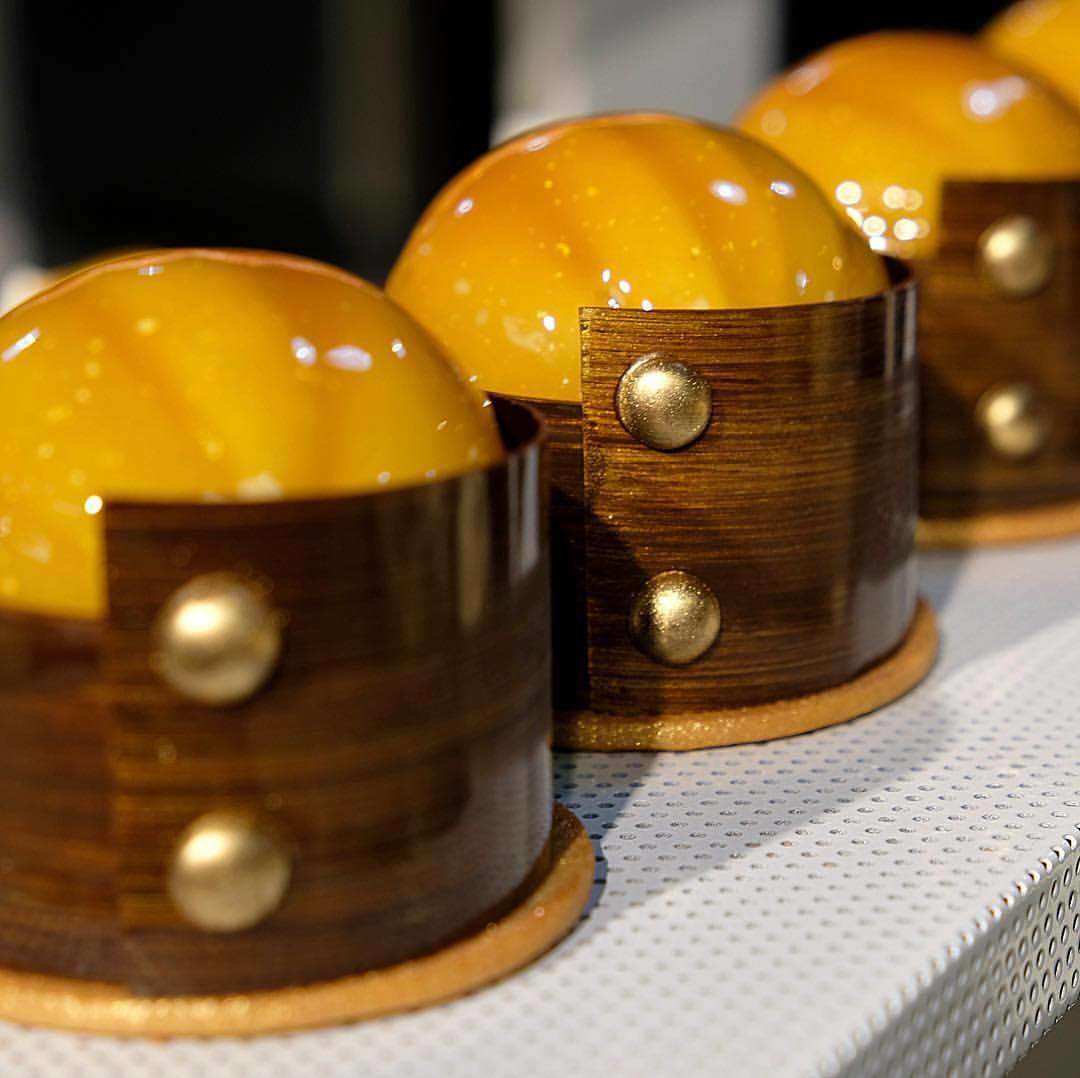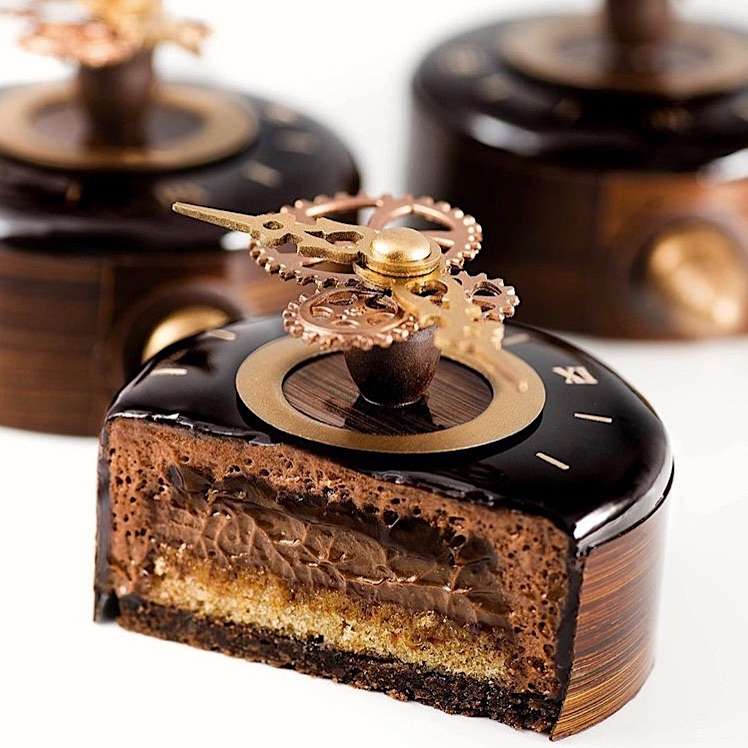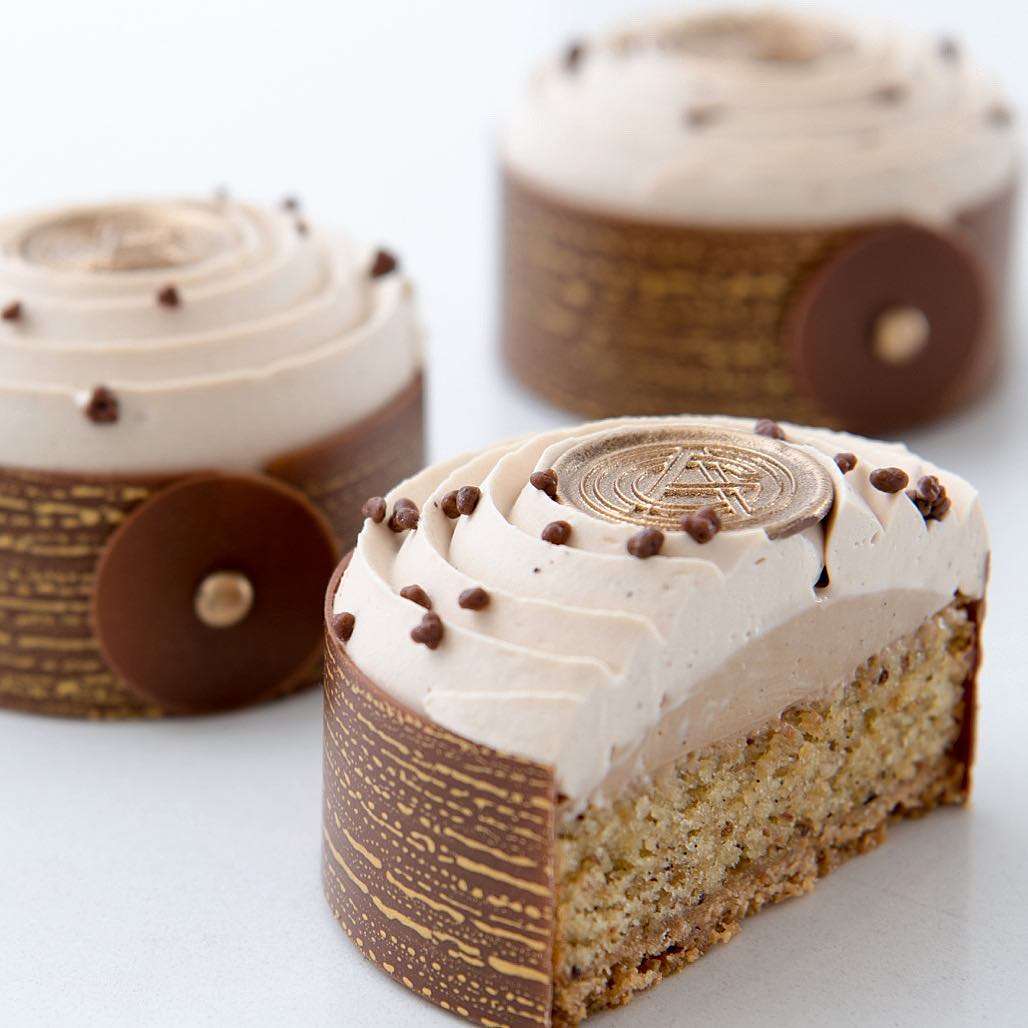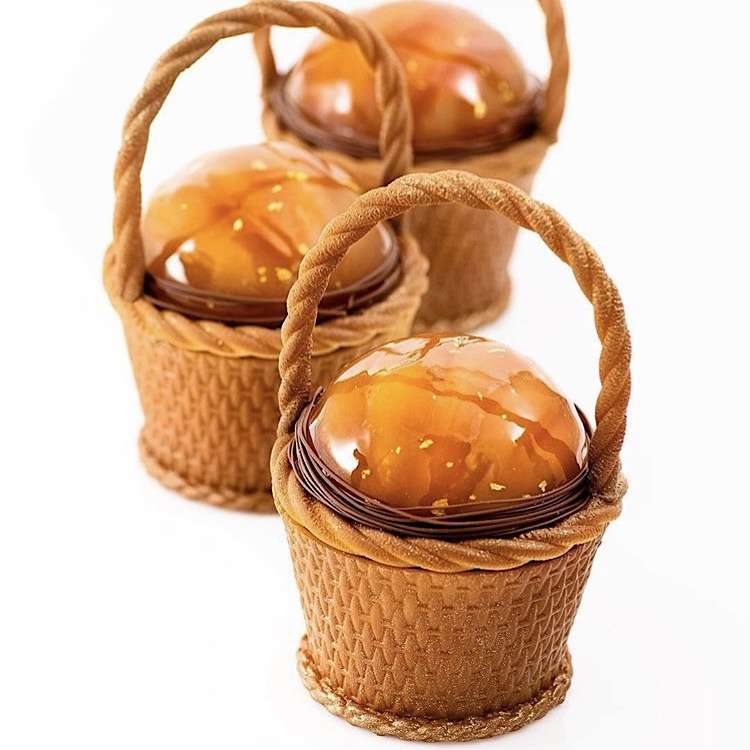 Some of Chef's Work
Chocolate Showpiece Collection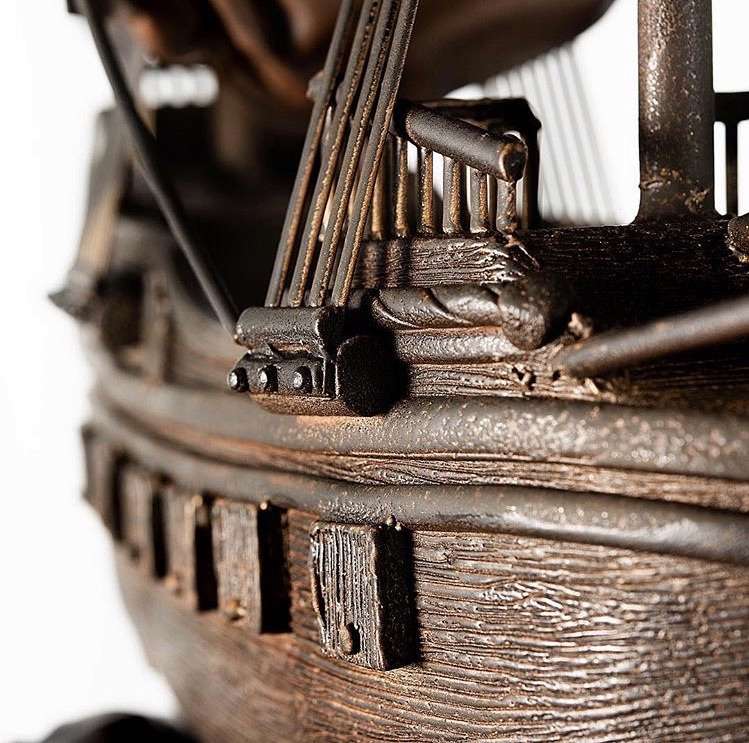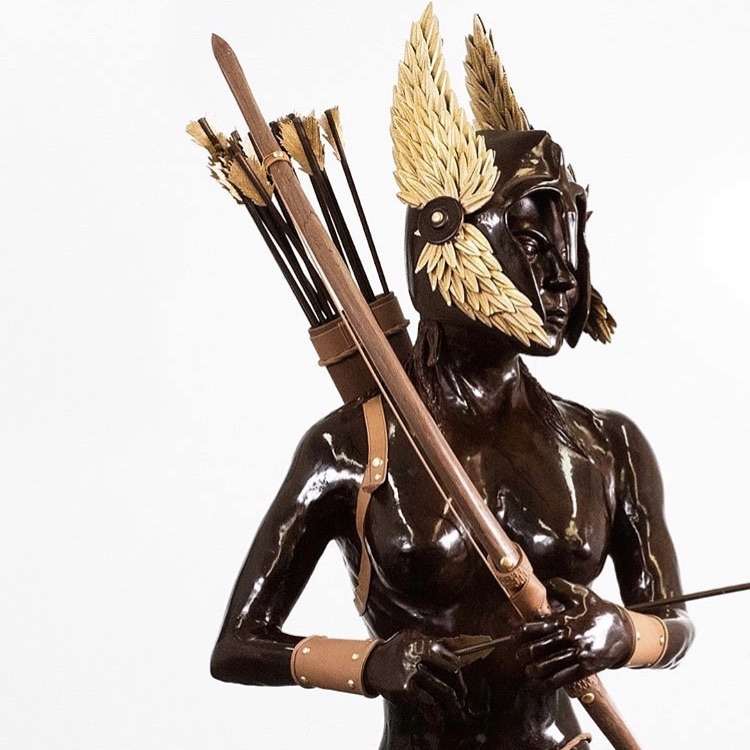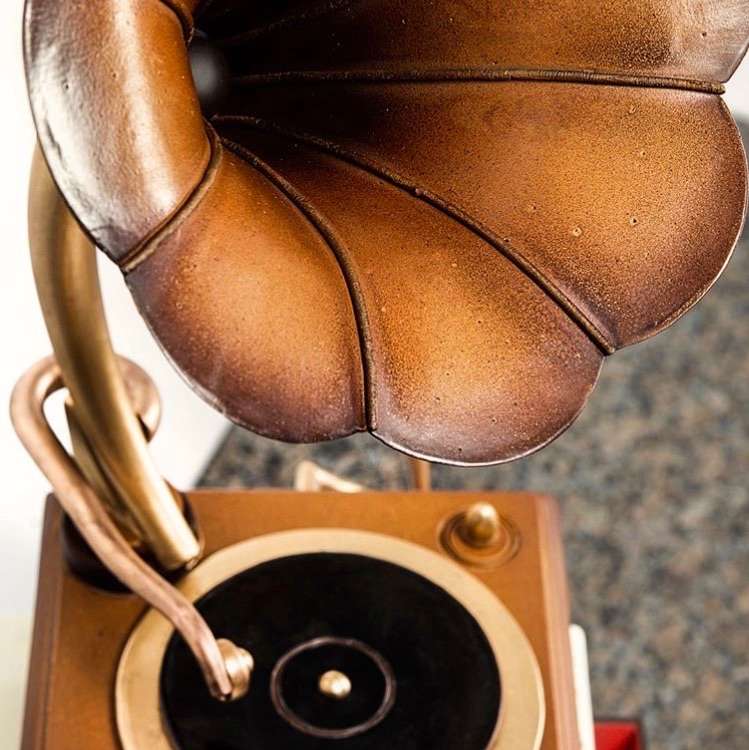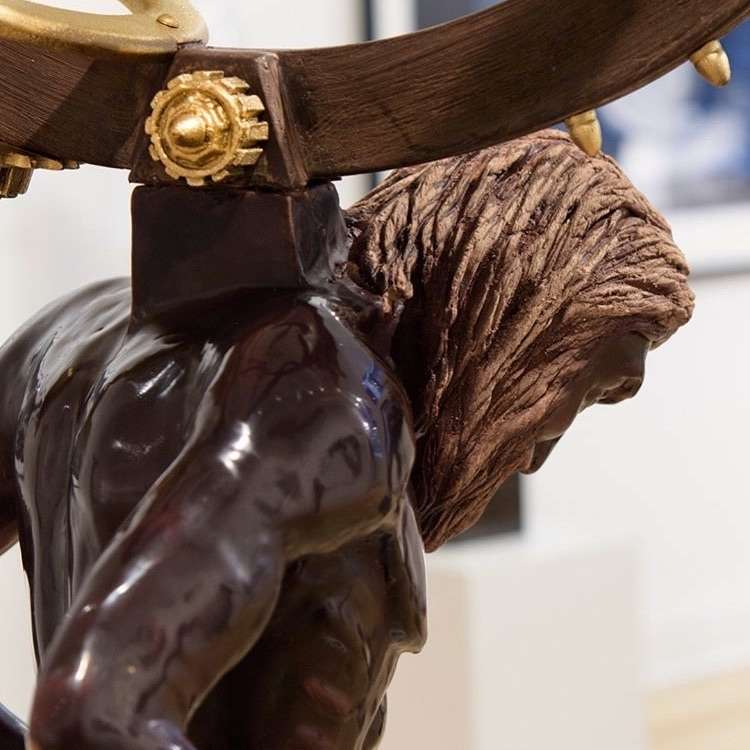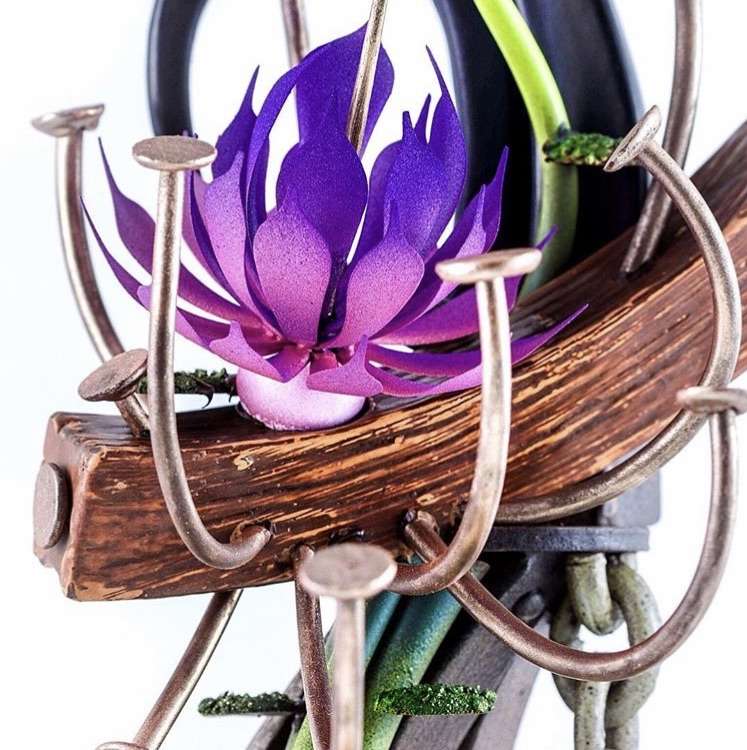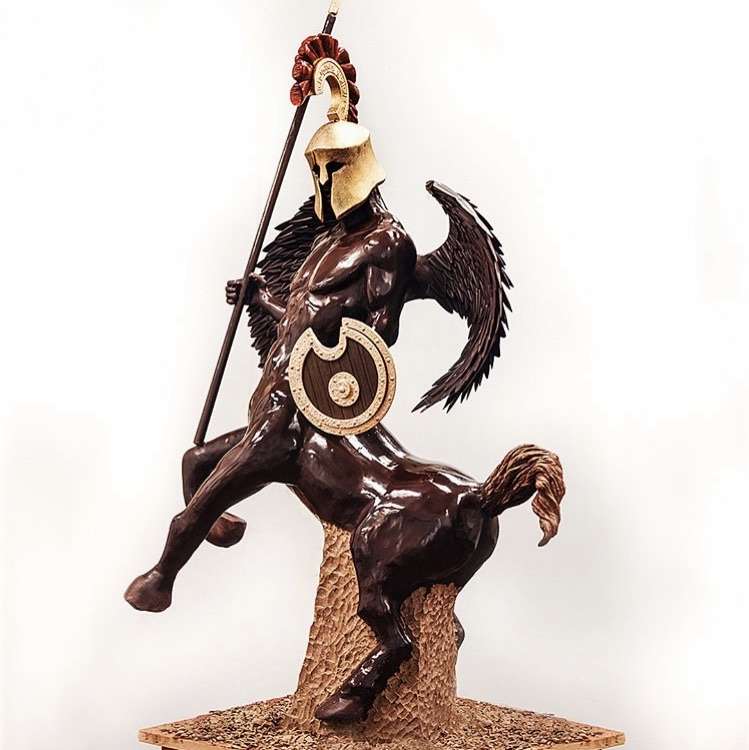 About Amaury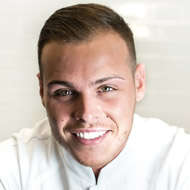 Born in Geneva, Switzerland, Chef Amaury Guichon started his culinary training at an early age.
In 2005, at 14 years old, Amaury moved to France to begin working in savory (BEP) at the Ecole Hoteliere Savoie Leman, where he trained for two years.
The savory sector did not satisfy his passion for the culinary arts. Therefore he moved back to Switzerland to pursue training in pastry. Amaury completed and quickly succeeded 2 years of pastry (CAP) at Wolsberg College from 2007-2009. During those two years he was awarded 1st Place in the Apprentice Chocolate Showpiece Contest.
Discovering his love for working with chocolate, he moved to Paris to complete and excel in the last portion of his pastry education (BTM), at Lenotre. During these two years he won the gold medal of "Best Apprentice of France" ill de France.
In 2011 he returned to Cannes to accept his first leadership role at the Lenotre shop, where he instructed classes for amateurs and mentored five apprentices. He also won the prestigious pastry contest "Les Delices de la Mediteranee".
In 2012 Amaury moved back to Paris and accepted the challenge to become the Executive Chef of Hugo & Victor for all three of their locations in Paris.
In 2014 he started his career in the United States at the Jean Philippe Patisserie in Las Vegas where he worked for 3 years.
In 2017 Chef Guichon decided to branch out on his own again, traveling the world teaching his Masterclasses in the finest Culinary Academies, becoming the most followed Pastry Chef on Social Media in the world with over 2 million followers.
Amaury Guichon Instagram
|
Amaury Guichon Facebook
Choose Your MasterClass:
4-6 November, 2020
"Petit Gateaux Collection"
by Amaury Guichon
3 Days MasterClass



Date: 4-6 November, 2020
Location: Bucharest, Romania
Participation Fee: 835 €
Language: English
Type of Class: Demonstrative with Hands-On Components*
Level: Medium/Advanced
We recommend this class to pastry professionals with experience, working with French Pastry techniques.


*Chef will demonstrate all his recipes, allowing students to better understand all phases of execution.
*Students can ask questions;
* Students can get involved (practical component) in certain phases of the MasterClass.

7-9 November, 2020
CHOCOLATE SHOWPIECE
by AMAURY GUICHON
3 Days Hands-On MasterClass
Date: 7-9 November, 2019
Location: Bucharest, Romania
Participation Fee: 1765 €
Language: English
Type of Class: 100% Hands-On (Practical)
Level: Medium/Advanced
We recommend this class to chocolatiers and pastry professionals, who understand and have experience in working with chocolate.
Experience with Chocolate Showpiece is not required.

*It's a Hands-On (Practical) MasterClass;
*Each TEAM formed of 2 students will make his own Chocolate Showpiece from scratch!
*The Chocolate Showpiece made by students during the class with have techniques and elements that can be adapted as decorative elements for Cakes, Individual Cakes and other pastry products.


Step 1: Book your seat online;

Step 2: Make payment in 2 installments:
- 60% is payable in 4 days from online booking;
- 40% is payable in 6 weeks prior of the event.

If you are booking the class less than 6 weeks from the class date then the full fee is payable on registration.

Payment can be made via bank transfer into our account:
Account Holder: ICEPWORLD AGENCY SRL
Bank: BANCA TRANSILVANIA, ROMANIA
IBAN: RO40BTRLEURCRT0258391002
SWIFT: BTRLRO22


Kindly take into consideration that we have limited places for these MasterClasses and the demand is very hight. To avoid disappointment, we advise you to book your place as soon as possible and confirm payment by sending a copy of payment receipt by email to
office@icephotelschool.com
.

Step 3:
Send us the completed and signed
Registration Form
to
office@icephotelschool.com

(don't forget to detail your professional experience in pastry and chocolate);

Your participation at the event will only be confirmed once we have received full payment and completed Registration Form.

Download Registration Form
Important, please keep in mind:
– The payment is valid only for the date of the workshop and is non refundable. We are sorry, but once you booked your seat, there is no possibility of refund if you cancel your attendance.
- Given the level of this MasterClass, applicants will go through a selection process. It is possible we will request additional information about your professional experience. Thank you for understanding!
– It is not allowed to take pictures, to film and distribute/share the step by step preparation in class without the consent of the organizers.
– It is not allowed to distribute/share the recipes of the MasterClass.
– The participants understand and accept the conditions described above.

If you need accommodation nearby the place of venue, contact us for recommendations.






ICEP HOTEL SCHOOL
BUCHAREST, ROMANIA
Gramont Street No 38, Sector 4
ZIP: 040182





Looking forward to meet you :)
MAGIC TEAM