How to work with different types of doughs, sponge cakes, pate sable.
How to prepare different crème, mousse, cremeux, confit, ganache.
Chocolate work. Rules of tempering chocolate.
Chocolate decorations.
How to choose forms and molds
Choosing colors and harmony of taste
Cake Architecture: how to make the ideal cake from layer to layer, with all the details we would like to achieve.
Glazing techniques.
Rules and common mistakes.
Nina Style Desserts: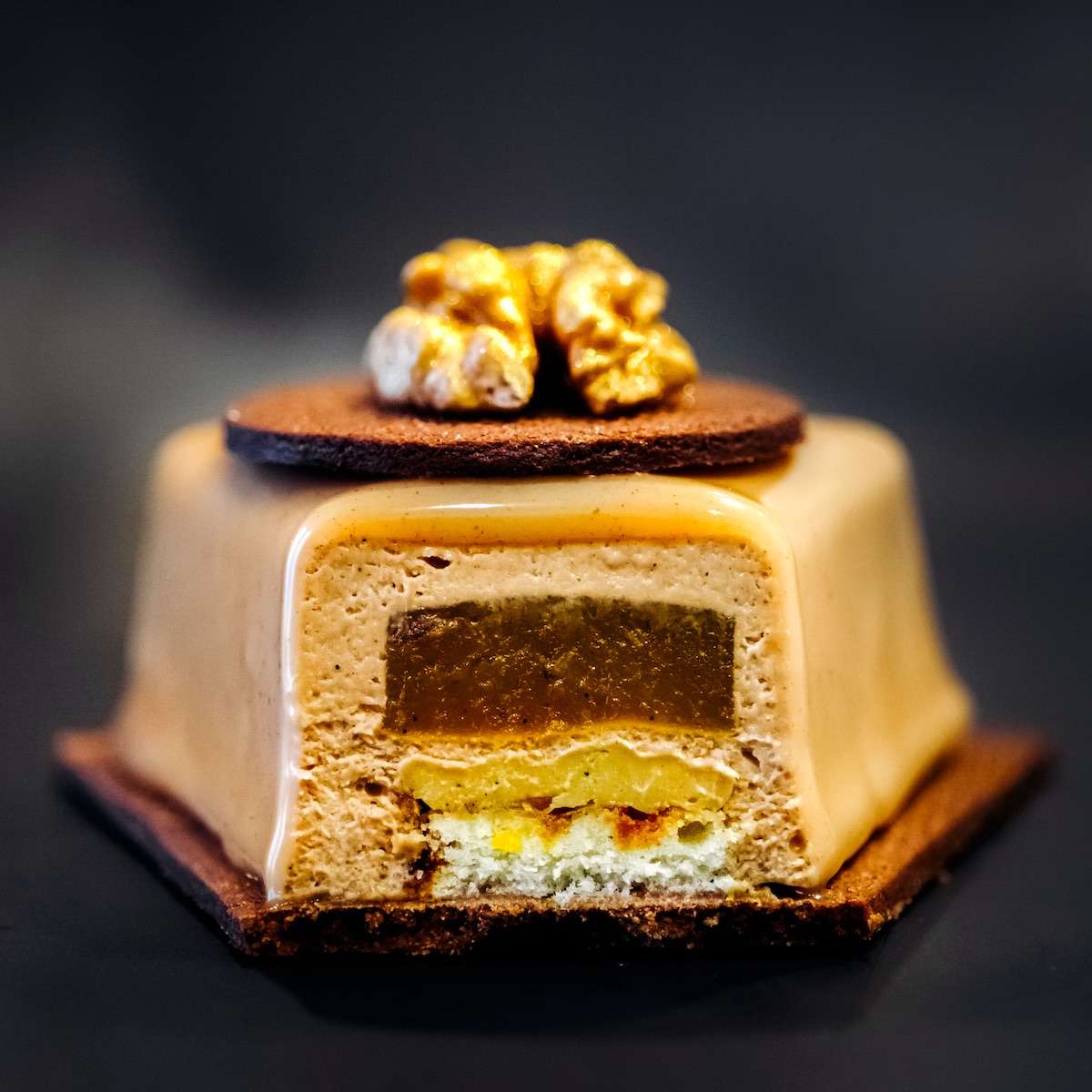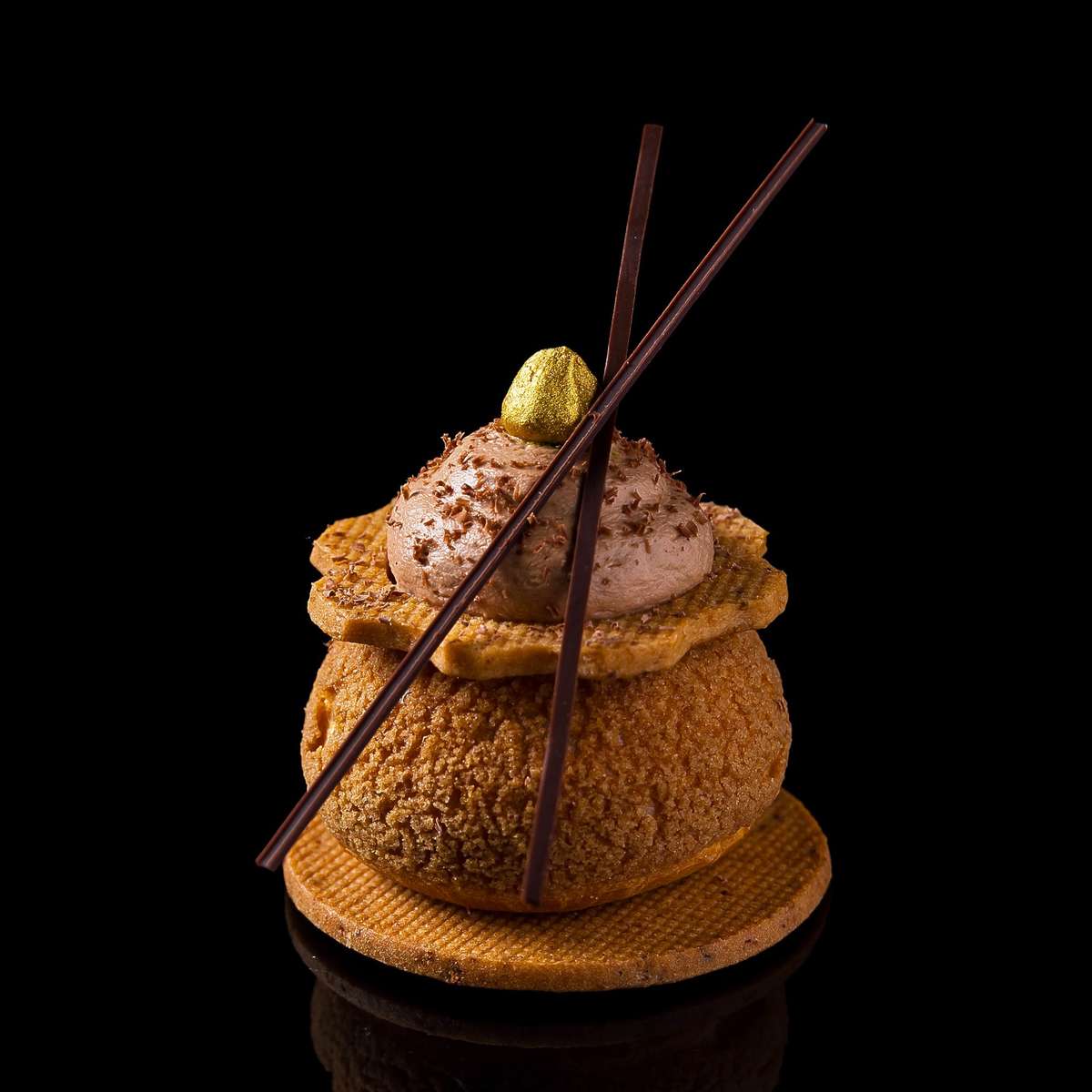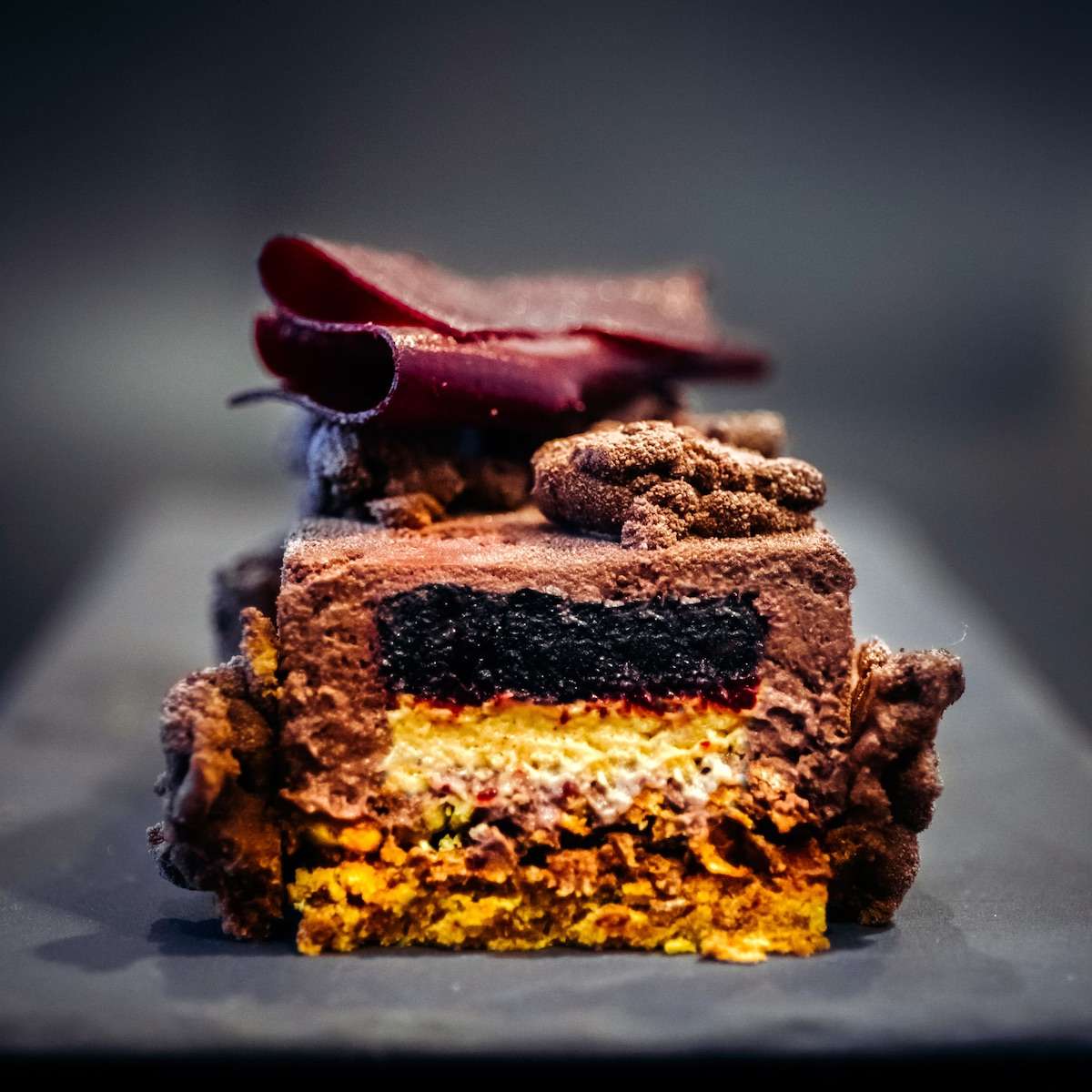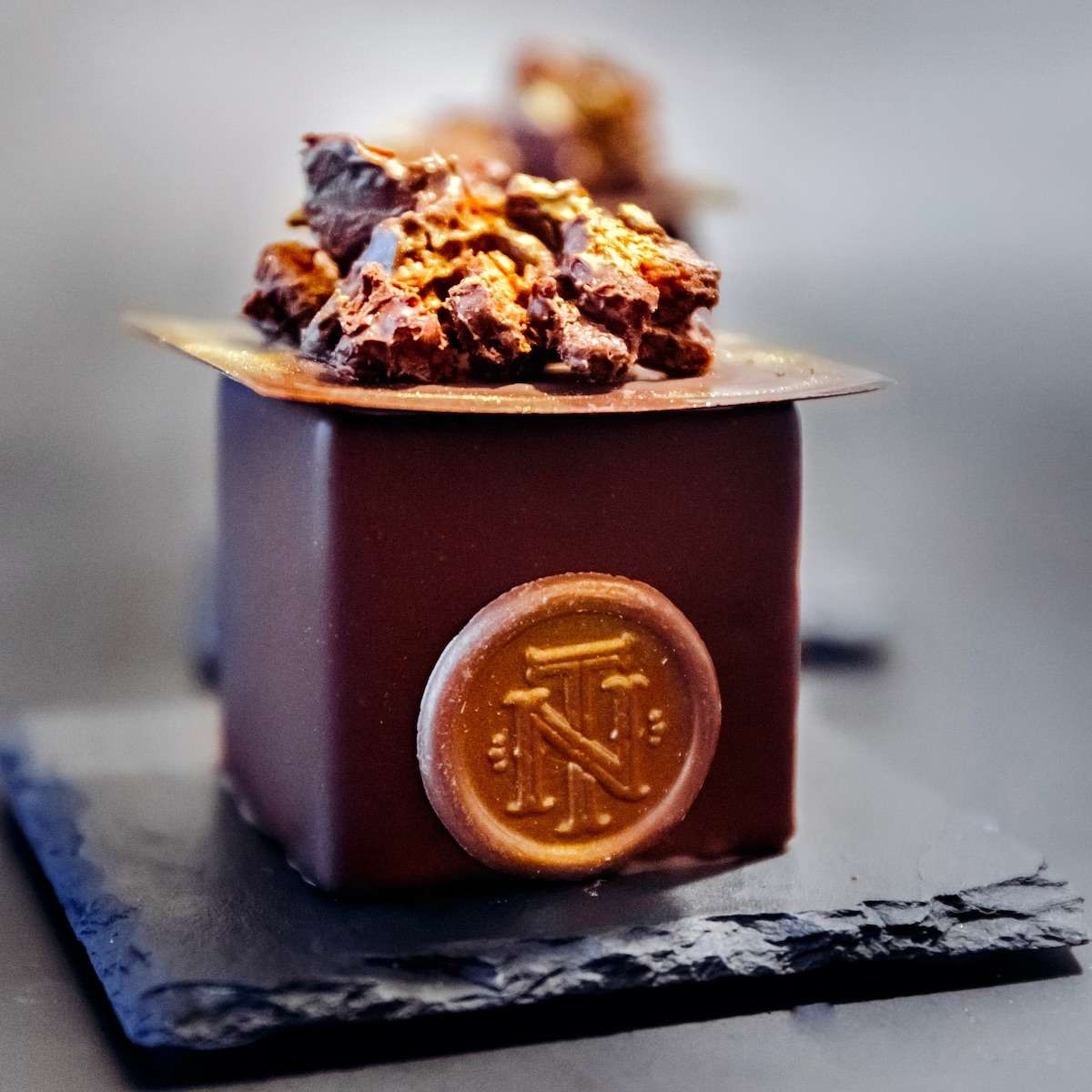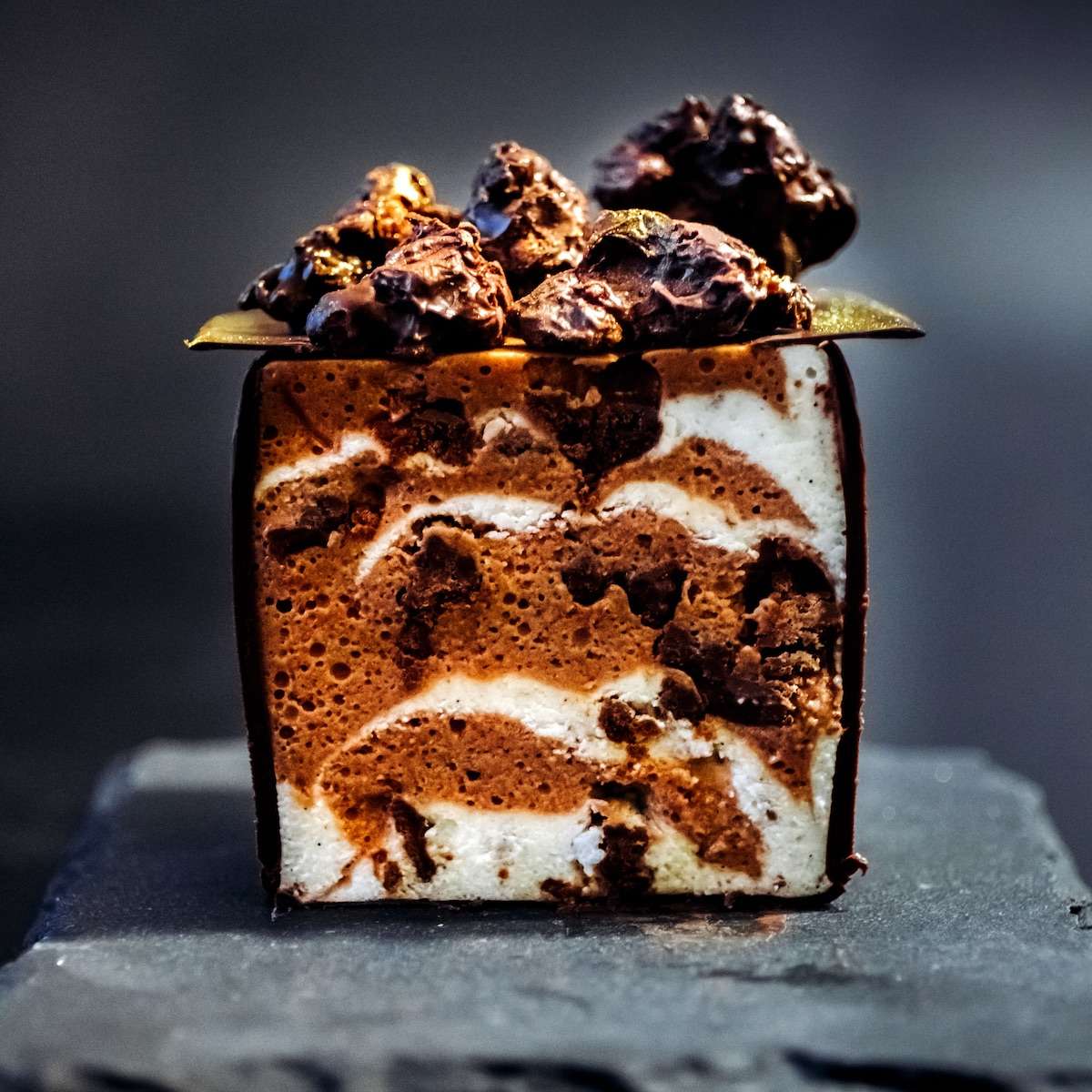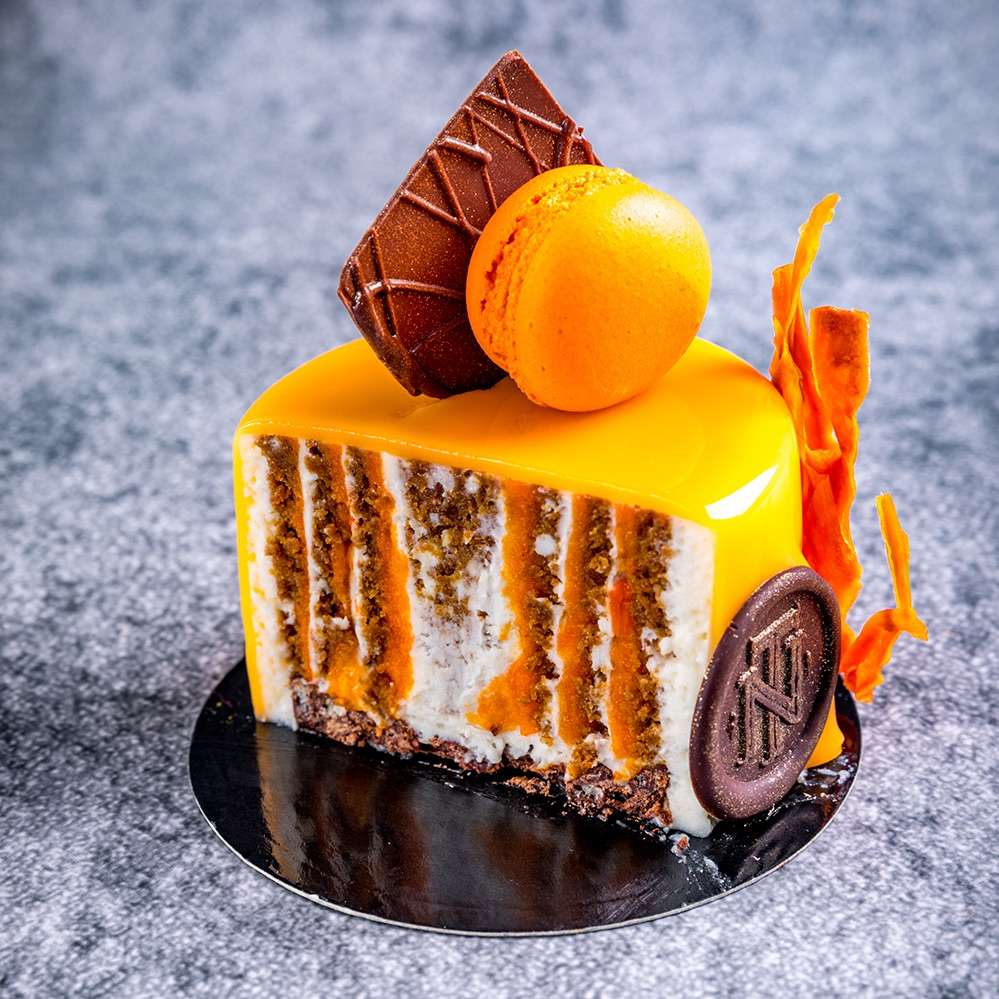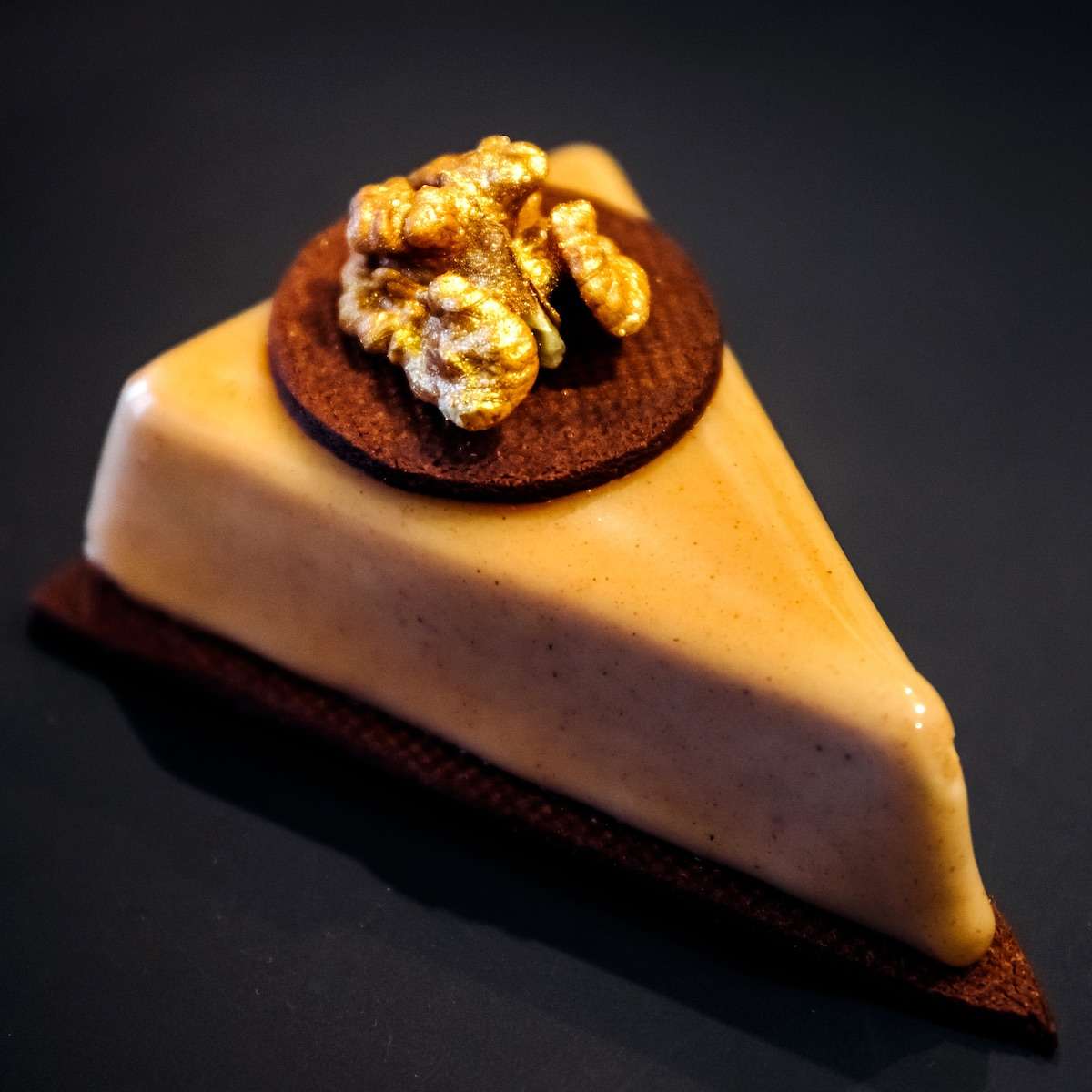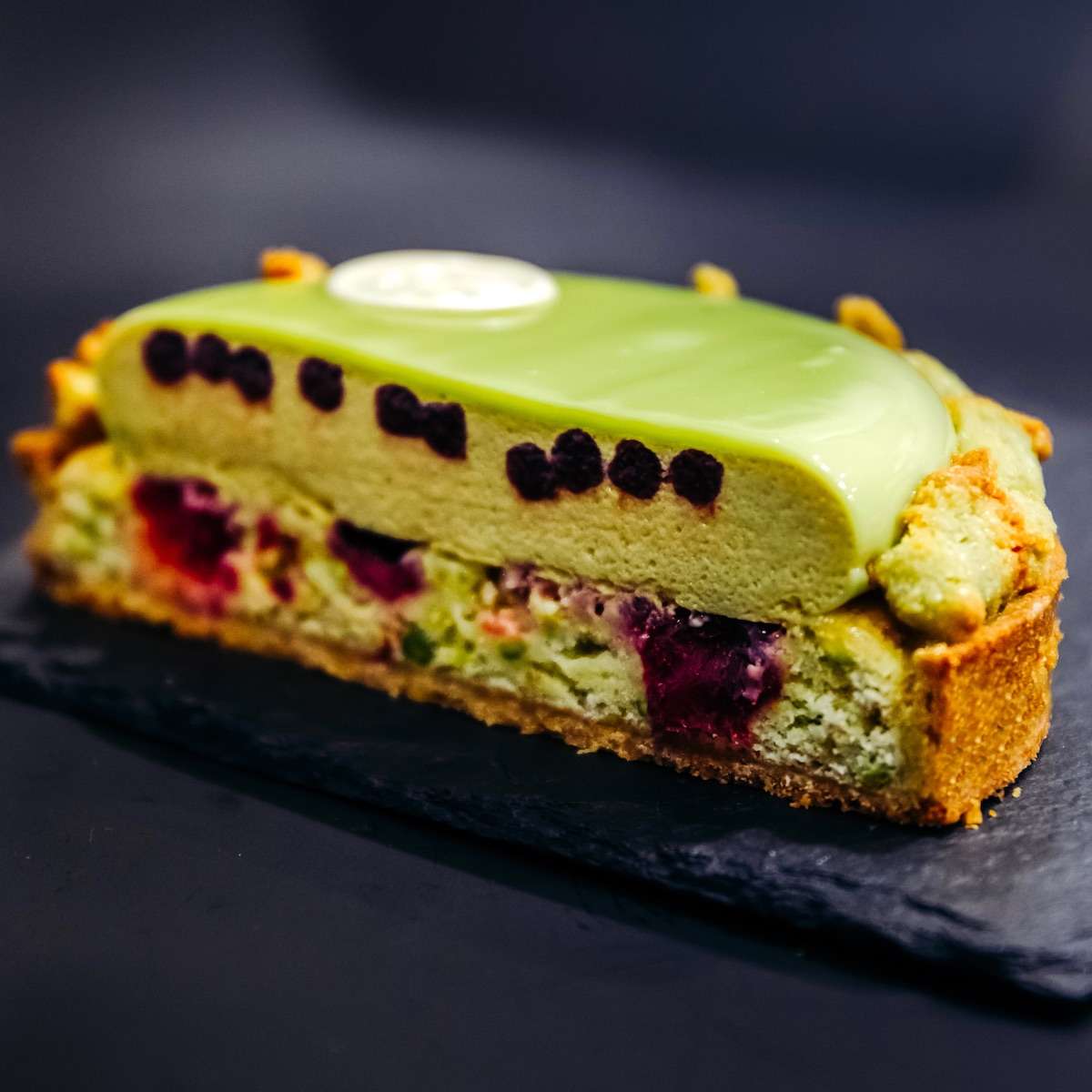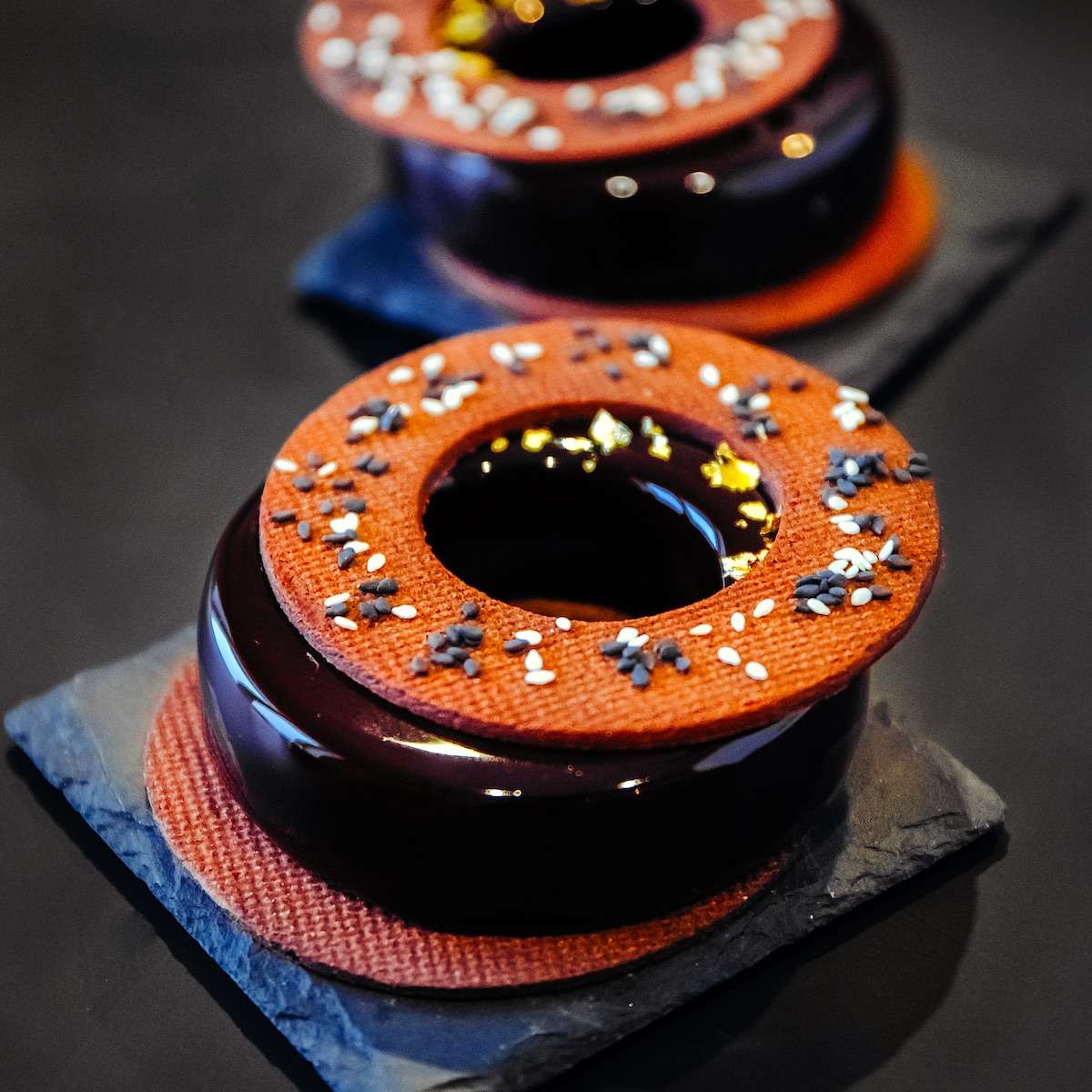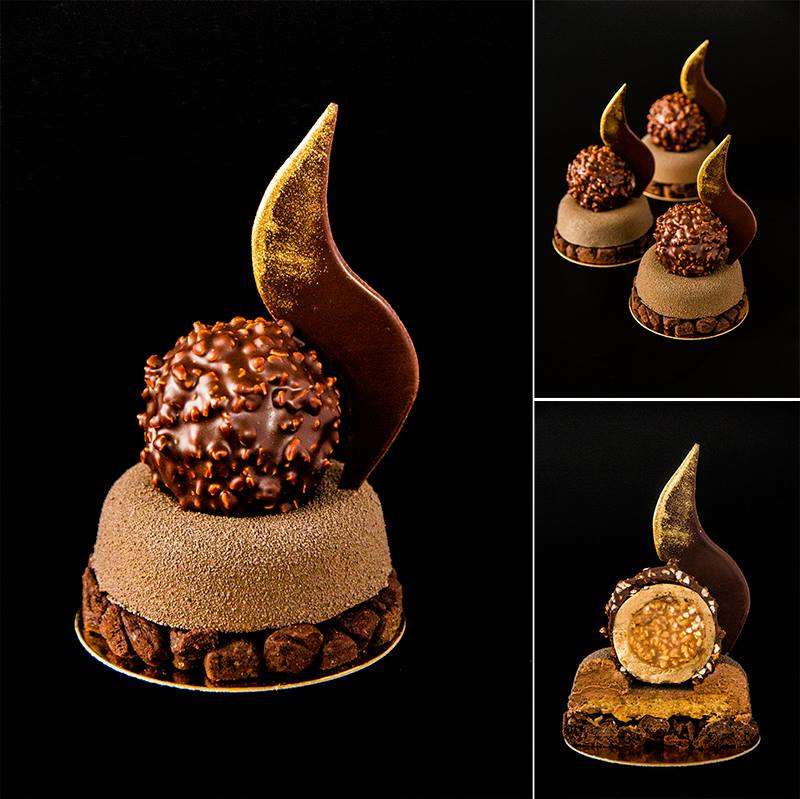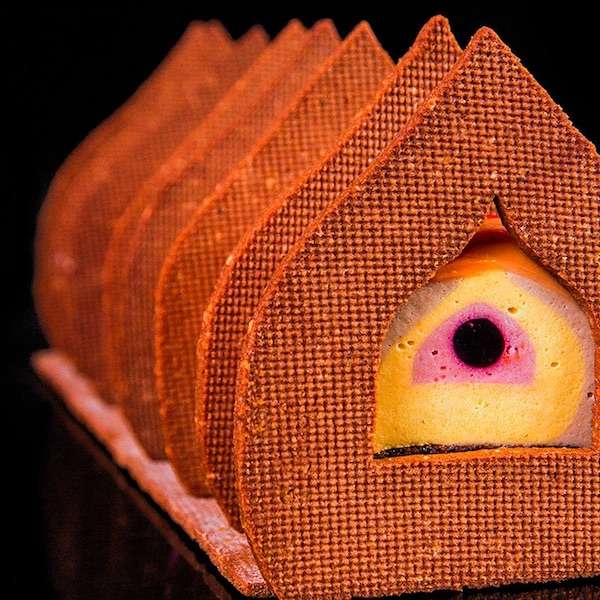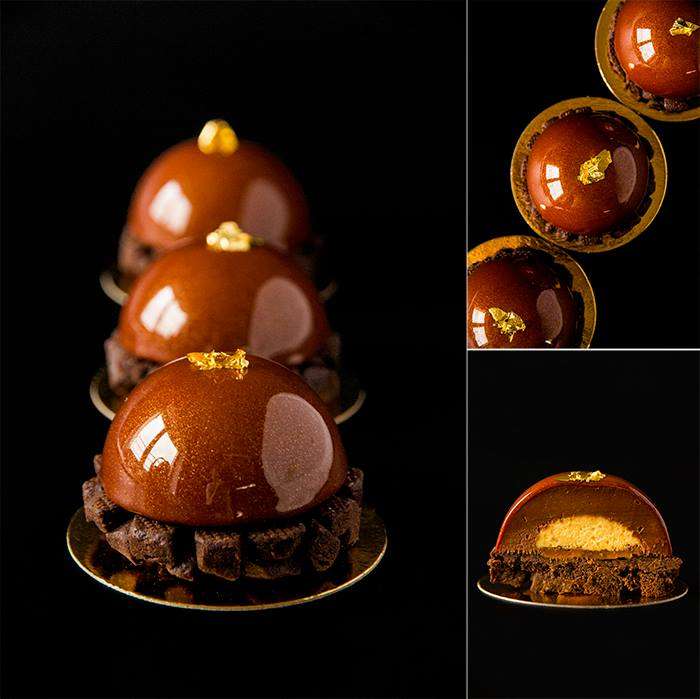 About Nina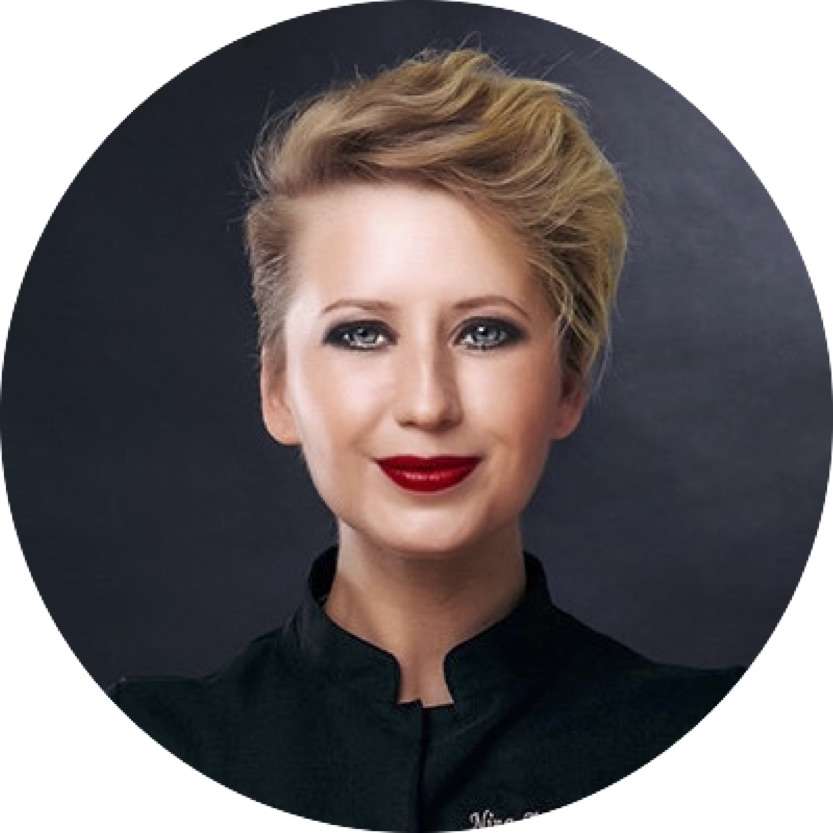 2012 – Ecole Nationale Superieure de la Patisserie (Confectionery school in Issenzho near Lyon, under the leadership of Alain Ducass and Eve Tyurye), Perfectin Campus course.


Annual professional development of confectionery skills:


2014 – Ecole Gastronomique Bellouet Conseil Paris, France
Desserts de restaurants
Cours d`entremets

2013 – Ecole Gastronomique Bellouet Conseil Paris, France
Cours de sucre Artistique
Cours d`entremets
Cours «Artistiques en Chocolat»

2013 – Ecole Ferrandi Paris, France
Advanced Pastry

2012 – Course «Chocolate Candy»
The National College of Marzahn- Hekkersdorf, Berlin, Germany


2011- School of Alain Ducasse Paris, France:
Cours «La essentiel de la patisserie»;
Cours «Macarons a la folie».

2011 – The School of Gaston Le Notre Paris, France:
Cours «Les desserts a l`assiette».
Meet Nina Tarasova, incredibly gorgeous, extremely humble, iron willed Russian artist-patissier, who is an Ambassador of the Cacao Barry French chocolate Brand and also ambassador of "the Life Is a Game"- chefs' uniform producer, she is a consultant in pastry skills and a columnist in numerous pastry journal, conducts master classes in Russia & various well-known European culinary schools.
Nina came to Paris for a Bon Jovi concert & ended up buying a pastry book by the name PH10 pâtisserie by Pierre Herme, which changed her life for ever. Without knowing French language, she started to google the recipes, which led her to follow her first teacher & put her on a never ending journey of becoming a master pastry chef. Her first and basic education was at ENSP (Ecole Nationale Supérieure de la Pâtisserie) château de Montbarnier, Yssingeaux. School under the direction of Alain Ducasse and Yves Thuriès. After that she has been going back to France every year to improve her skills and experience. She has also studied at Ecole Gastronomique Bellouet Conseil Paris; Ecole Ferrandi Paris; The National College of Marzahn- Hekkersdorf, Berlin; School of Alain Ducasse Paris; The School of Gaston Le Notre Paris, where every day she learnt something new in the amazing pastry world which ultimately helped her excel and reach far ahead of many others in this field currently.


She has been mentored under some of the most famous names like Franck Geuffroy (Head Pastry chef from school Alain Ducasse), Richard Hawke (Chef from school ENSP in Yssingeaux), Nicolas Pepan (her first chef from Pastry Shop "Nicolas Pepan" in Lyon, where she worked for the first time), The Bellouet Conseil team – Jean-Michel Perruchon, Johan Martan, David Bonet. She feels overwhelmingly grateful to each of these chefs, for supporting and believing in her always.


Nina is a truly gifted French pastry chef, which is her main stream, which she follows & where she is completely comfortable with, she loves to work & play with European style of pastry with fresh ingredients, all natural ingredients, good quality chocolate, best of fruits and berries. She is highly creative in combining pastry flavours, which is her strength too & she loves to work with sugar craft, it is simply amazing to watch her work. Inspite of being one of the best, she still keeps attending professional classes at top European schools to constantly enhance her skills.


What really impressed me about this super cool chef was that, she takes her inspiration from practically everything – her travel, nature, wonderful new meetings, flowers, sun, wind, stones! She says she can see new vision of dessert from everywhere and every thing around her irrespective of them being bold or even crazy, she imagines the combinations in her mind first, tries the blended tastes & then gives it a final form.


She is a firm believer of balancing both the perfect taste & perfect plating / dressing. She strongly feels that without good looking dessert, one will not to want to eat it. For the first of your feelings, your eyes must to be hungry. Second – without good flavors you can never enjoy your desert. For creating a perfect dessert, appearance, design, decor, smooth glaze, shiny chocolate has to be in coordination with flavor, sugar, combination with textures and lights. She is an absolute master of artistic patisserie.


Nina has worked around the world, not only in Russia, this wonder chef travels a lot, takes inspiration from other places & people she meets, conducts master classes all over Europe & in Russia. We are looking forward to Nina coming & conducting some master classes […].


Nina has earned a name for herself in the patisserie world with her strong passion, absolute dedication, hard work & incredible patisserie & artistic skills and she is a big inspiration to all the new pastry chefs who would dream of following her path & making it big in the pastry world.


Course Level:
Course is open to all levels:
pastry professionals, pastry chefs, chefs, pastry passionates with some pastry experience,
ICEP HOTEL SCHOOL students and graduates.
We will work in teams, intensive rhythm, at least 8 hours/day.
The Program:
1. Cake "Carrot Gluten free"
Composition : base with Crispy rice, dark chocolate and praline paste; Gluten-free carrot cake; Carrot marmalade; Cream of white chocolate and goat cheese; vanilla Mousse with white chocolate and whipped milk; Carrot chispy; Macarons with carrot marmalade, orange, curry, cardamom and espelette pepper.
-
2. Individual Cake "Walnut & Banana"
Composition: chocolate pate sablee; sponge cake "madeleines with walnuts"; orange-caramel cremeux; banana compote; mousse "pralines" of walnuts; glacage "praline"
-
3. Individual Cake "Grechotto"
Composition: hazelnut sponge cake "Daquoise" with nuts praline; panna cotta with fried buckwheat; caramel with soy sauce: buckwheat popcorn with milk chocolate @cacaobarryofficial Alunga 41%; milk chocolate Alunga 41% mousse.
-
4. Individual Cake "Yoghurt & Chocolate"
Composition: chocolate-praline chrispy; two mousses - yoghurt and chocolate.
-
5. Cake "Sesame & Chocolate"
Composition: chocolate-sesame pate sablee; sesame sponge cake; crispy layer with black sesame seeds; baked caramel bananas with apples; chocolate mousse; cocoa glacage.
-
6. Individual Cake "Chocolate Mojito"
Composition: hazelnut cream frangipane with lemon candied fruits; mousse "chocolate and praline", jelly "mojito"; mousse "mojito"; glacage "mojito".
-
7. Chocolate Blueberry Cake
Composition: Walnut sponge cake "Financier"; chocolate crumble; Crunchy layer; Caramel cremeux with cinnamon; Blueberry jelly with marinated blueberries; chocolate-blueberry mousse.
-
8. Caramel Honey Cake
Composition: caramel honey sponge cake; sour cream cremeux; soft chocolate caramel; whipped ganache.

9. Mango-Coconut Gluten-free Teacake
10. PISTACHIO VEGAN-GLUTEN FREE TART
11. CHOUX PASTRY
12. MACARONS
Choose your MasterClass:

14-16 October, 2019
[3 Days Practical/Hands-On]

Early Booking Fee: 595 €
*Price available for bookings until June 30th, 2019
For bookings after June 30th, Normal Rate shall apply: 665 €
Type: Hands-On (Practical)
Location: Bucharest, Romania
Language: English + Romanian

Open to all levels!


Step 1: Book your seat online;

Step 2: Make payment in 2 installments:
- 60% is payable in 4 days from online booking;
- 40% is payable in 6 weeks prior of the event.

If you are booking the class less than 6 weeks from the class date then the full fee is payable on registration.

Payment can be made via bank transfer into our account:
Account Holder: ICEPWORLD AGENCY SRL
Bank: BANCA TRANSILVANIA, ROMANIA
IBAN: RO40BTRLEURCRT0258391002
SWIFT: BTRLRO22


Kindly take into consideration that we have limited places for these MasterClasses and the demand is very hight. To avoid disappointment, we advise you to book your place as soon as possible and confirm payment by sending a copy of payment receipt by email to
office@icephotelschool.com
.

Step 3:
Send us the completed and signed
Registration Form
to
office@icephotelschool.com

(don't forget to detail your professional experience in pastry and chocolate);

Your participation at the event will only be confirmed once we have received full payment and completed Registration Form.
Dowload Registration Form
Important, please keep in mind:
– The payment is valid only for the date of the workshop and is non refundable. We are sorry, but once you booked your seat, there is no possibility of refund if you cancel your attendance.
- Given the level of this MasterClass, applicants will go through a selection process. It is possible we will request additional information about your professional experience. Thank you for understanding!
– It is not allowed to take pictures, to film and distribute/share the step by step preparation in class without the consent of the organizers.
– It is not allowed to distribute/share the recipes of the MasterClass.
– The participants understand and accept the conditions described above.

If you need accommodation nearby the place of venue, contact us for recommendations.



ICEP HOTEL SCHOOL
BUCHAREST, ROMANIA
Gramont Street No. 38, Sector 4
ZIP: 040182








Looking forward to meet you :)
MAGIC TEAM