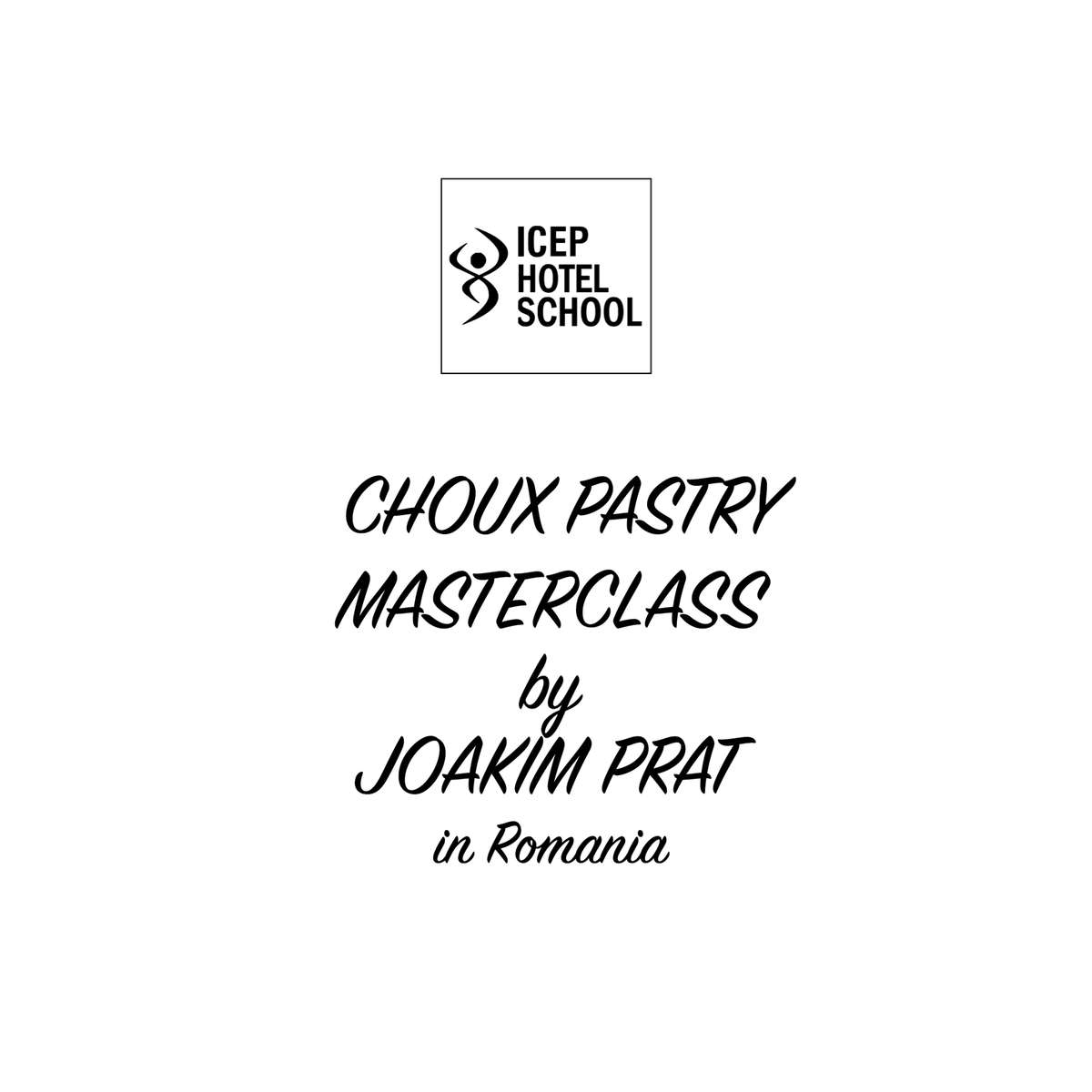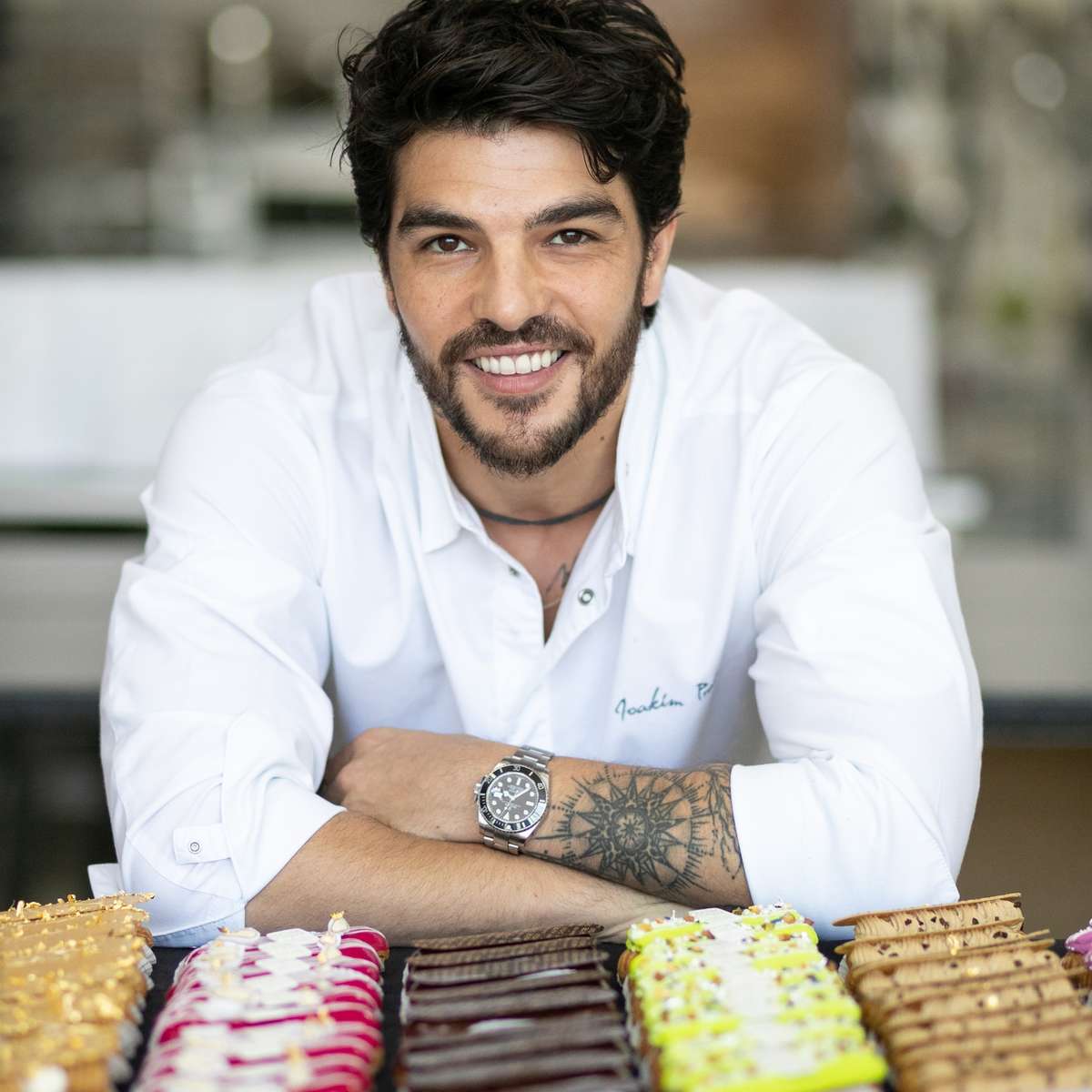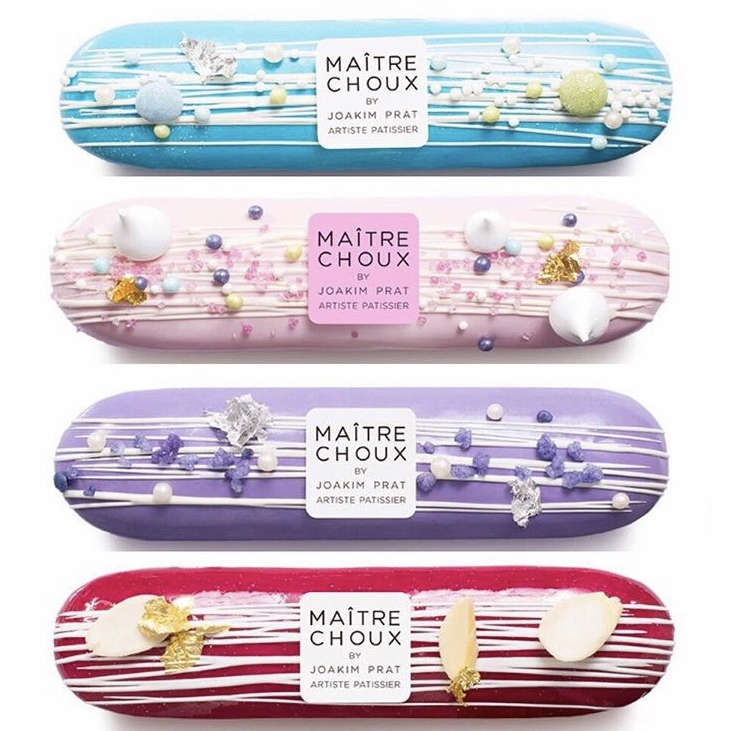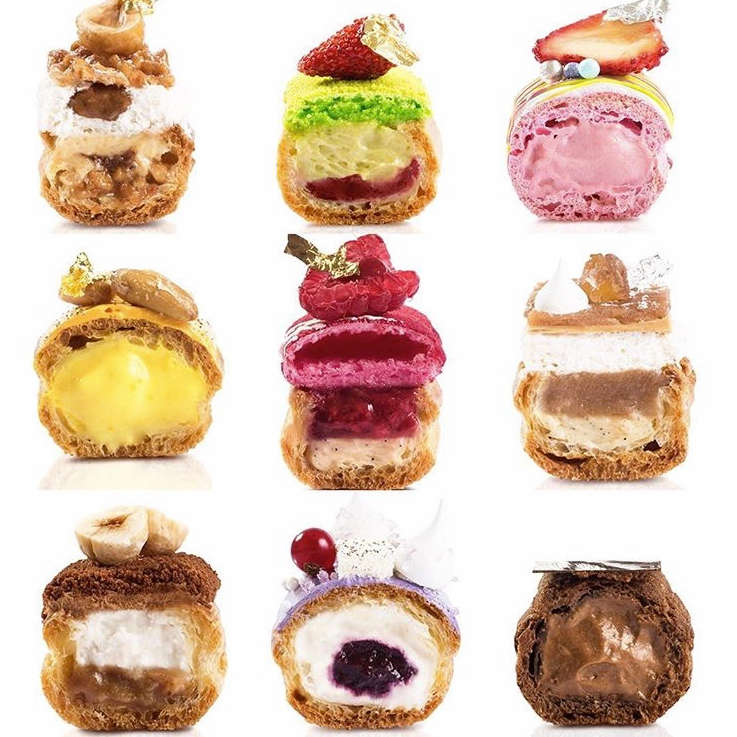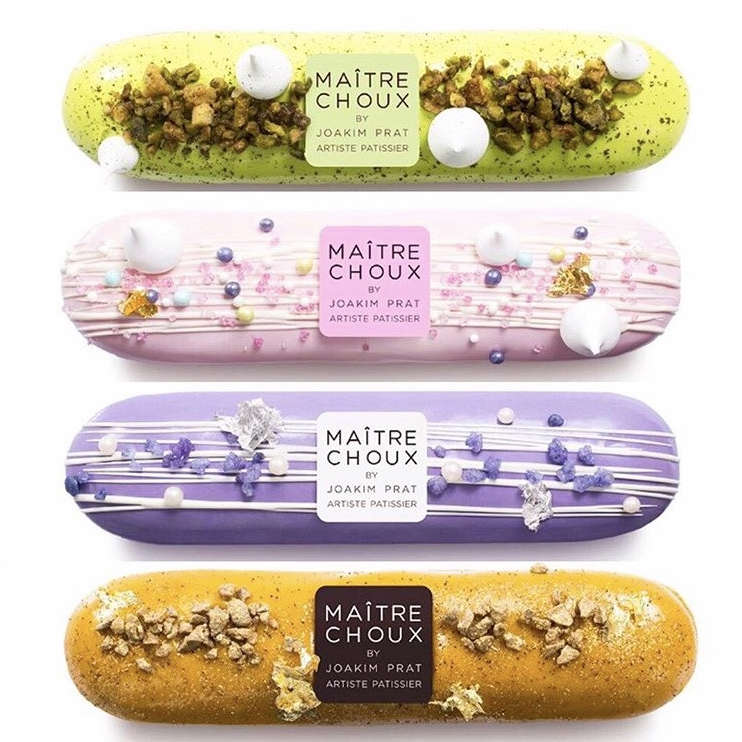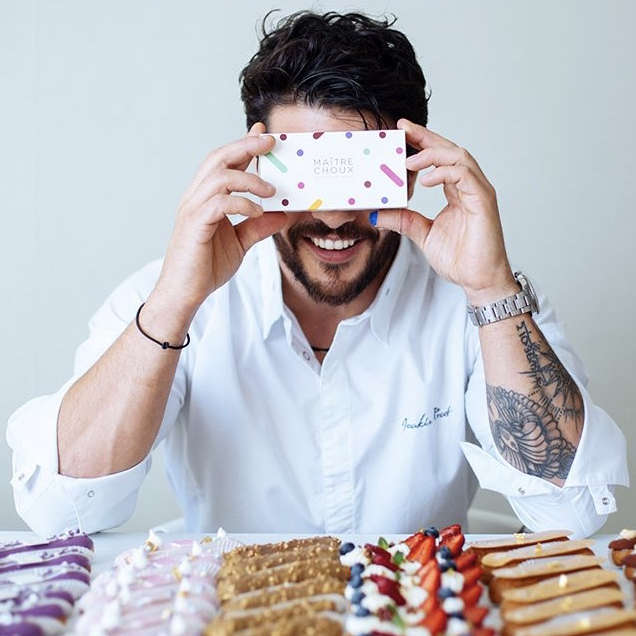 We are excited to invite you to a very special MasterClass with:
JOAKIM PRAT
from
Maitre Choux London
Choux Pastry
3 Days Hands-On MasterClass
Bucharest, Romania

Dates available:
June 5-7th, 2020
June 9-11th, 2020


"Choux pastry is one of the most versatile bases in pastry making. It is light and airy, as well as crispy and soft. While it might seem like a simple base, it can be transformed into really delicate and fine desserts.
This is what I strive to do with the éclairs and choux that I create."

With a strong emphasis on visuals as well as taste and textures, Joakim's pastries aim to delight both the eyes and taste buds with very graphic and colorful creations.


Come and discover the colorful and tasty world of Joakim Prat!
He has prepared us an amazing program with 19 different eclair recipes:

1. Lychee and Raspberry Eclair
2. Chocolate Rainbow Eclair
3. Zebra very dark chocolate Eclair
4. Blueberry Eclair
5. Royal Wedding Elderflower Eclair
6. Pear Hibiscus Eclair
7. Matcha and Honey Macaron Eclair
8. Coconut, Milk Chocolate and Almond Eclair
9. Spice Pumpkin and Blood Orange Eclair
10. Red Strawberries and Rhubarb Eclair
11. Purple Blackberry Mac Eclair
12. Vanilla Cajun Nuts Eclair
13. Paris Brest Eclair No 2
14. Coffee Eclair No 2
15. Mont Blanc Cranberry Eclair
16. Caramel Tonka Eclair
17. Yellow Lemon and Bergamot Eclair
18. Tiramisu Eclair No 2
19. Red Fruit Tart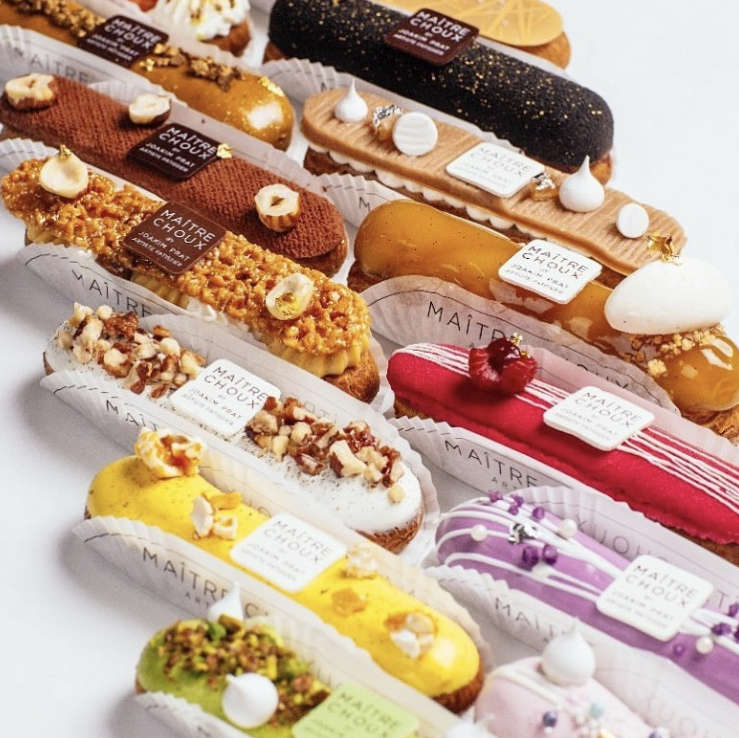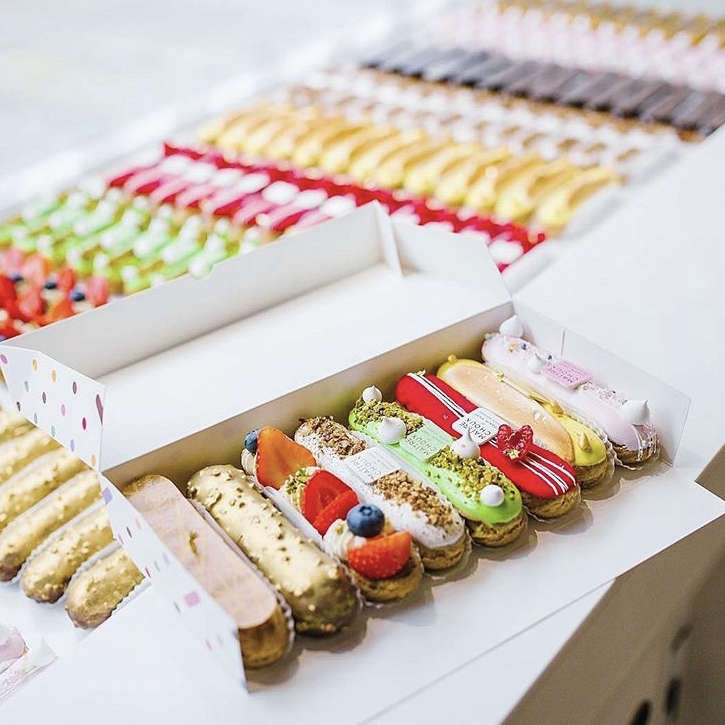 Meet Chef Joakim Prat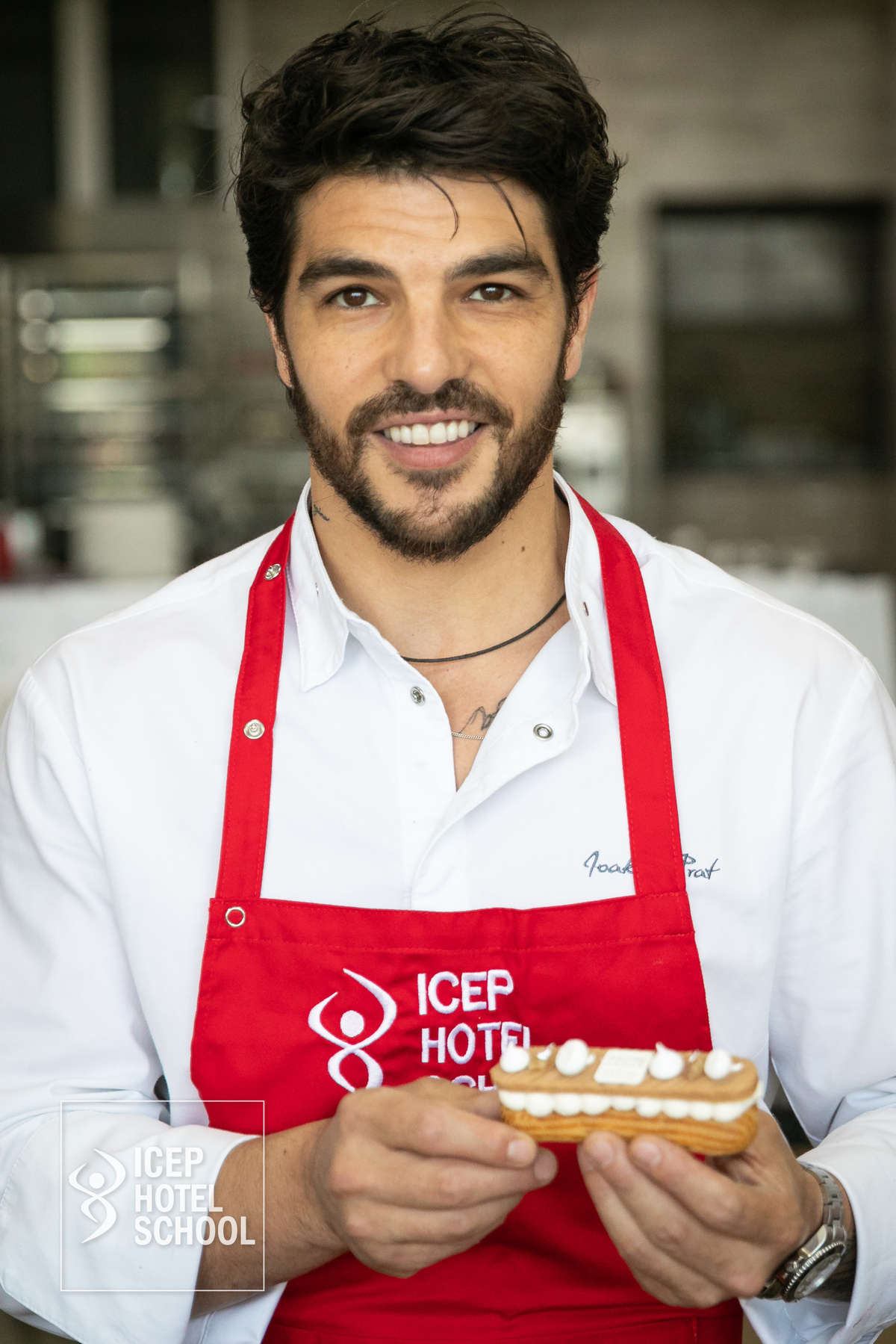 Joakim's story is absolutely impressive.
He describes himself as a representative of the new chefs generation, young , creative and modern but with strong classic French pastry skills.

He was born and raised near Biarritz, in the Basque country in South West of France.
He fell in love with the pastry world at the age of 15. At only 25, Joakim took over the Head Pastry Chef position of Can Fabes, the first 3 Michelin starred restaurant in Spain.

By the age of 29 he was already
Head Pastry Chef of 9 Michelin stars:
1 Michelin starred Sauc, Barcelona
1 Michelin starred Hofmann restaurant in Barcelona
3 Michelin starred restaurant Can Fabes
2 Michelin-starred L'Atelier de Joel Robuchon in London
2 Michelin starred restaurant The Greenhouse in London.

Joakim also won the golden medal for UK Best Dessert of the Year 2014 and was awarded as UK Rising Talent at UK Pastry Open World Cup 2013, both in London.

In 2015, Joakim opens his first Maitre Choux Shop in London with the aim to bring the finest quality desserts to the general public without having to go to expensive fancy restaurants.
Choose Your MasterClass:
Dates available:
June 5-7th, 2020
June 9-11th, 2020
Location: Bucharest
Type of MasterClass: Hands-On
Language: English + Romanian Translation
Participation Fee: 795 €

Who should attend?
This class can be attended professional pastry chefs, chefs, pastry students with baking experience.


Payment can be made in 2 installments,
60% in 4 days after the booking,
40% of program fee shall be paid latest 6 weeks before the event date.

Payment can be made via bank transfer into our account:
Account Holder: ICEPWORLD AGENCY SRL
Bank: BANCA TRANSILVANIA, ROMANIA
IBAN: RO40BTRLEURCRT0258391002
SWIFT: BTRLRO22

Online payment with credit/debit card available for Full Payments Only!


Kindly take into consideration that we have limited places for these MasterClasses and the demand is very hight.
To avoid disappointment, we advise you to book your place as soon as possible and send us a copy of
Payment Receipt
and
Registration Form
by email to
office@icephotelschool.com
.
Download Registration Form
Important, please keep in mind:
– The payment is valid only for the date of the workshop and is non refundable. We are sorry, but once you booked your seat, there is no possibility of refund if you cancel your attendance.
– It is not allowed to take pictures, to film and distribute/share the step by step preparation in class without the consent of the organizers.
– It is not allowed to distribute/share the recipes of the MasterClass.
– The participants understand and accept the conditions described above.
-If you need accommodation nearby the place of venue, contact us for recommendations.





Why Choose Bucharest as your
NEXT MASTERCLASS DESTINATION?
The 'new Berlin'. The 'little Paris of the East'.
Or, simply, Bucharest, the City of Contrasts.
Super Affordable.
Safe.
Hip.
Read about Bucharest, check out our recommendations for air flights, accommodation, restaurants and sights to see.
READ ARTICLE



ICEP HOTEL SCHOOL
BUCHAREST, ROMANIA
Gramont Street No. 38, Sector 4
ZIP: 040182



Looking forward to meet you :)
MAGIC TEAM