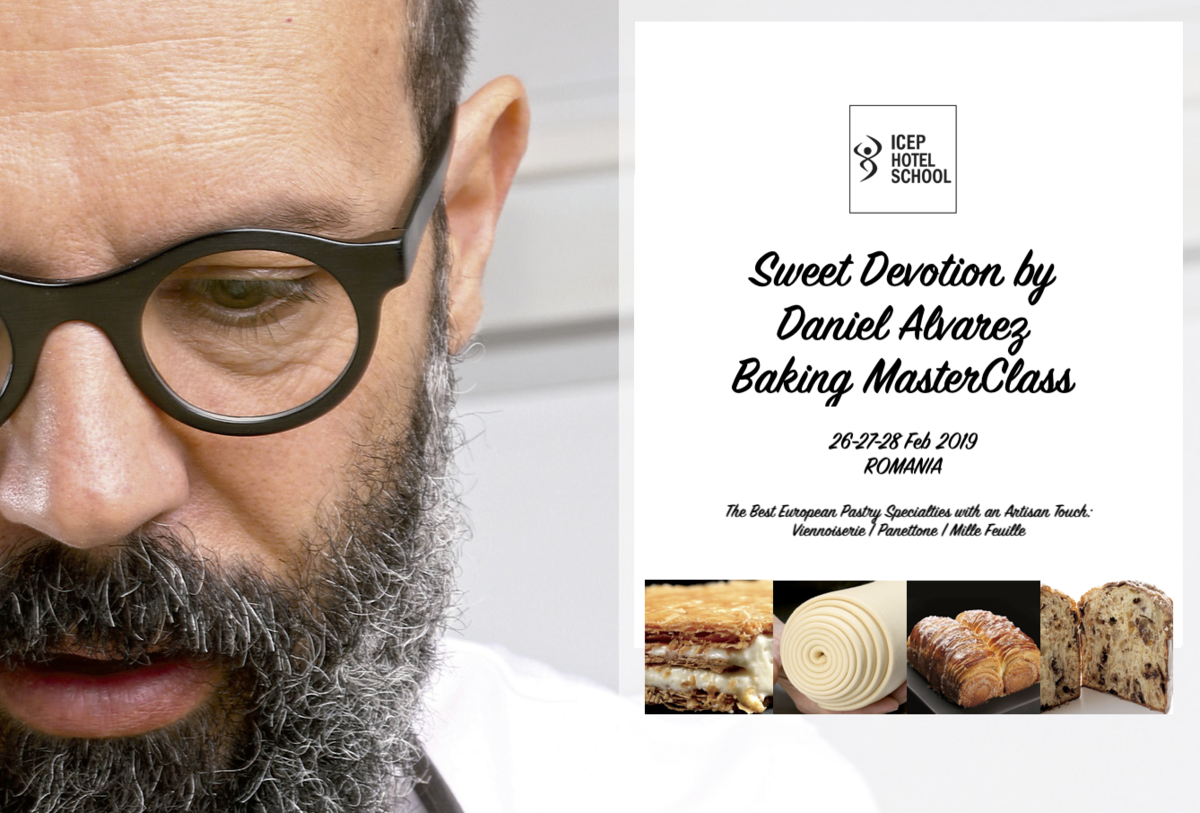 SWEET DEVOTION
Baking MasterClass
by
DANIEL ALVAREZ

The Best European Pastry Specialties with an Artisan Touch
February 26-27-28, 2019
Hands-On/Practical MasterClass

Bucharest, Romania

croissants, bicolor croissants, carrés, pain au chocolate, conch mille feuille, puff pastry, brioches, braids, bretzels, schnekens, mills, classic puff pastry, inverted puff pastry, strudel, palm trees, apple band, napoleon, cremadets, panettone, kouglof, kouign-aman, ensaimadas, donuts, baba au rhum
A total of 3 Days Intensive Hands-On Course
8:30-17:00H - includes 30 min break
A total of 24 Hours of intensive pastry training
Theory and reference materials are provided
Certificate of Completion issued upon completion.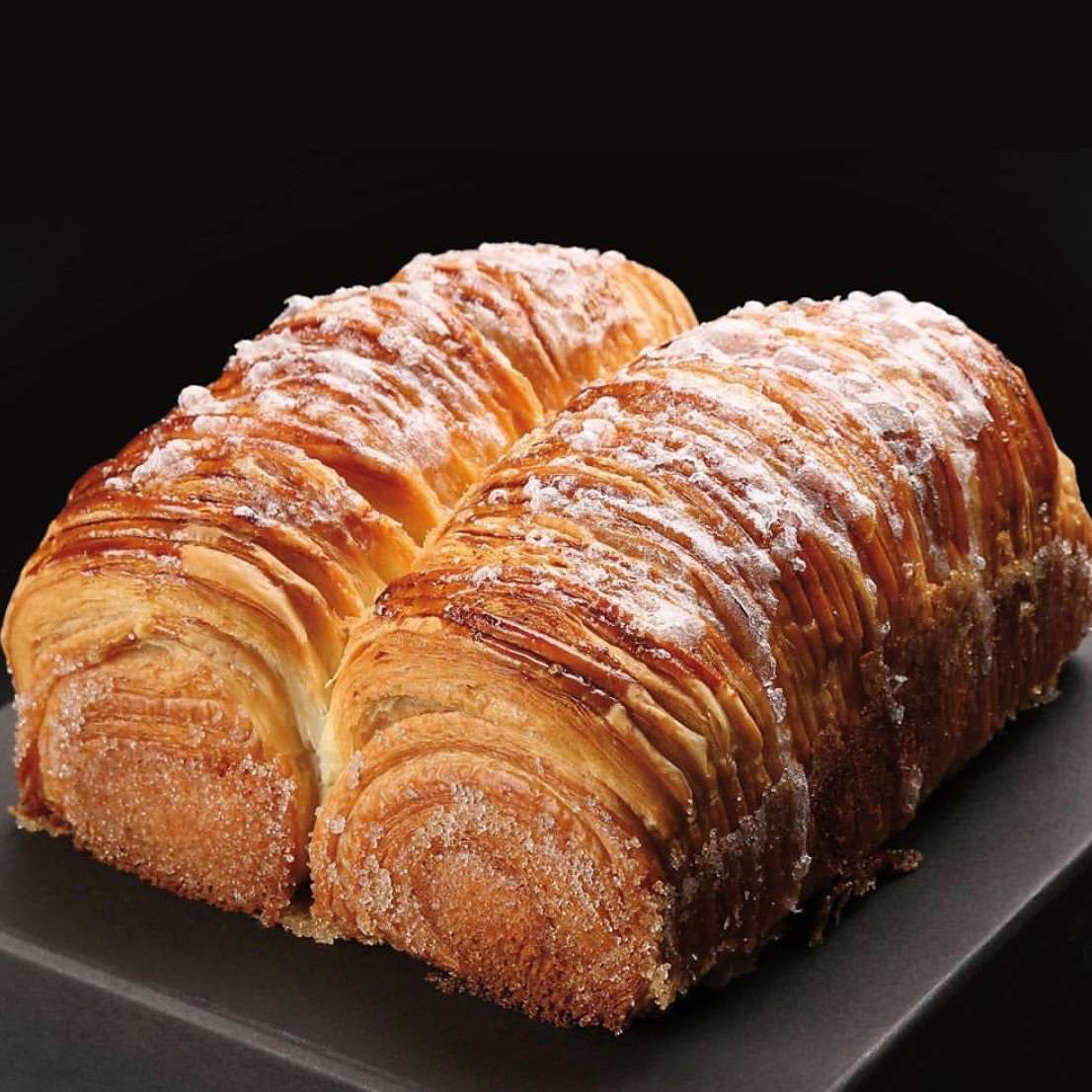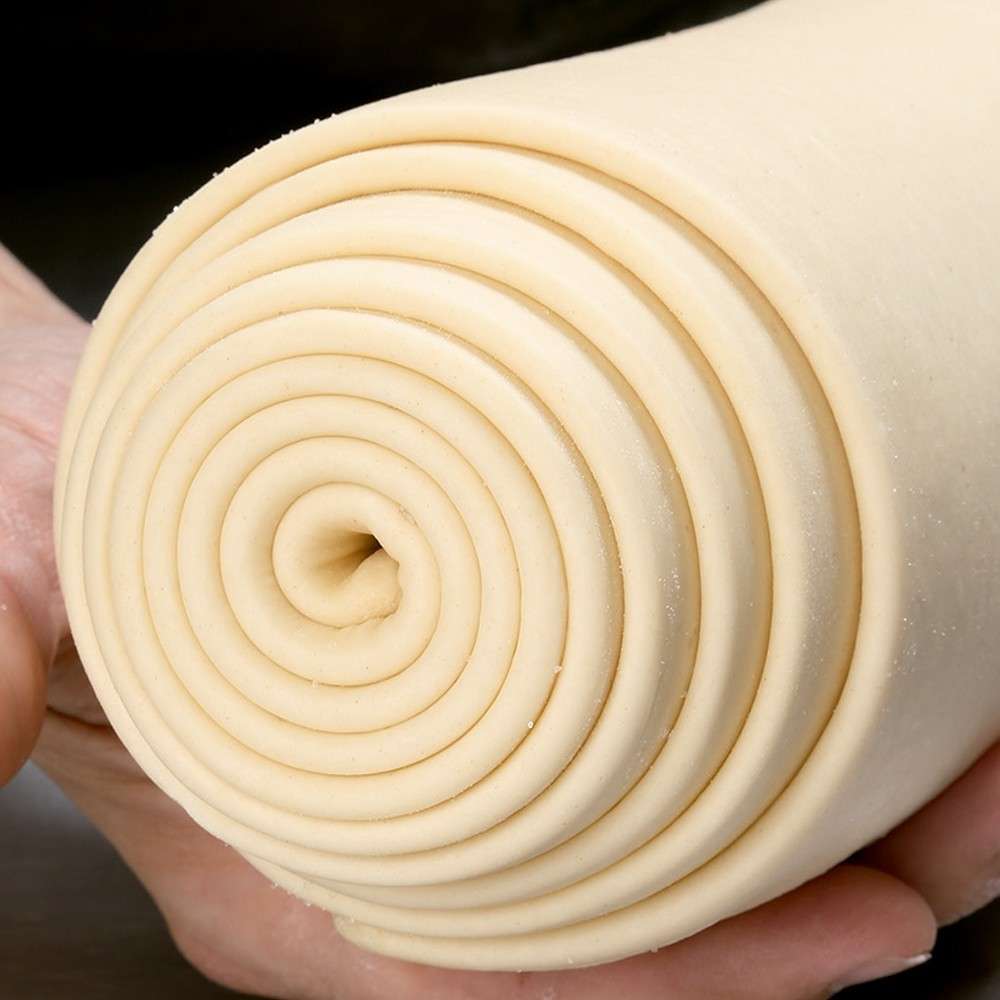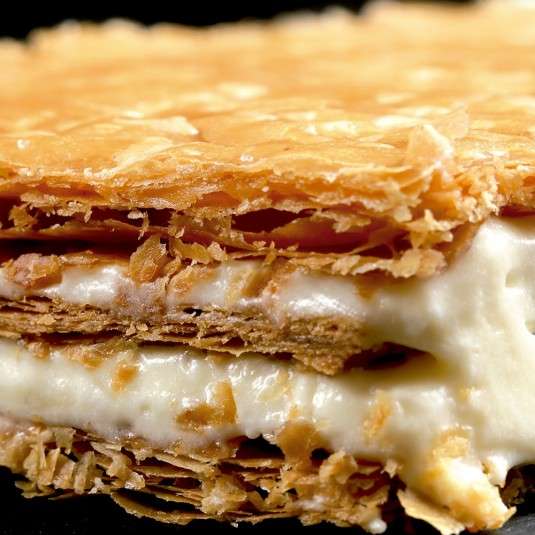 The pastry training program is aimed at all those who are passionate about pastry, pastry students and professionals.
About Daniel Alvarez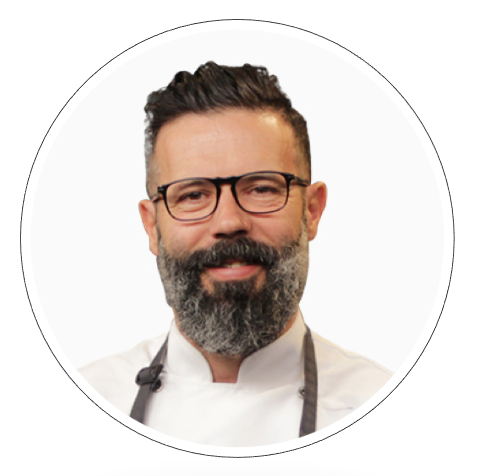 Pastry Chef, Owner of DALUA Pastry Shop Spain
Pastry chef, chocolatier and owner of the pastry shop DALUA in Elche - Alicante, Spain, will teach for the first time in Romania everything he knows about doughs.
Daniel Alvarez returns to the origins, to the taste of lifelong, well-made products.
His millefeuille, croissant and panettone have become great little gastronomic gems that are increasingly appreciated, not only by those living close to DALUA, but also by professionals and pastry passionates from all over the world who come to the courses he teaches, eager to learn.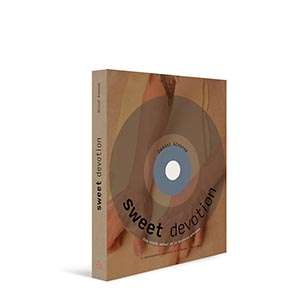 SWEET DEVOTION - THE BOOK
In October 2017, he authored his first book - "Sweet Devotion", bringing back prestige to viennoiserie.
With more than 250 pages, hundreds of photos and recipes accompanied by comments, tricks, tips and concepts that aim to encourage personal judgment without losing sight of the fundamental notions of the development of all these products.
The Book will be available in our school.
Choose Your MasterClass:
Artisan Baking MasterClass
[3 Days Hands-On]
February 26-27-28, 2019
Recommended to all levels, beginners, pastry professionals pastry students and pastry passionates

Program Fee:
Early Booking 595 €* - limited spots available for registration until December 15th, 2018 (*price available for the first 5 bookings)
Normal Rate: 665 €

Location: Bucharest, Romania
Language: English + Romanian
puff pastry, brioches, braids, bretzels, schnekens, mills, croissants, bicolor croissants, carrés, pain au chocolate, conch mille feuille, classic puff pastry, inverted puff pastry, strudel, palm trees, apple band, napoleon, cremadets, panettone, kouglof, kouign-aman, ensaimadas, donuts, baba au rhum
Early Booking Price for bookings until December 15th, 2018:
Full payment of participation fee shall be made in 4 days from online booking;

Payment can be made via bank transfer into our account:
Account Holder:
ICEP INTERNATIONAL SRL
Bank: BANCA TRANSILVANIA, ROMANIA
IBAN: RO59BTRL04104202D26205XX
SWIFT: BTRLRO22
Kindly take into consideration that we have
limited places for these MasterClasses and the demand is very hight.


To avoid disappointment, we advise you to book your place as soon as possible and
confirm payment by sending a copy of payment receipt by email to
office@icephotelschool.com
.
· Participation to MasterClass;
- Collection of Pastry Recipes (booklet);
- Premium ingredients for all recipes;
- Equipment and utensils;
· Lunch, refreshments;
· Certificate of Attendance;
- Cake Tasting.

* You will receive Aprons to wear during MasterClass, you have to bring Chef's White Jacket.
Important, please keep in mind:
– The payment is valid only for the date of the workshop and is non refundable. We are sorry, but once you booked your seat, there is no possibility of refund if you cancel your attendance.
- Given the level of this MasterClass, applicants will go through a selection process. It is possible we will request additional information about your professional experience. Thank you for understanding!
– It is not allowed to take pictures, to film and distribute/share the step by step preparation in class without the consent of the organizers.
– It is not allowed to distribute/share the recipes of the MasterClass.
– The participants understand and accept the conditions described above.

If you need accommodation nearby the place of venue, contact us for recommendations.



ICEP HOTEL SCHOOL
BUCHAREST, ROMANIA
Gramont Street No. 38, Sector 4
ZIP: 040182



Looking forward to meet you!
With love,
MAGIC TEAM